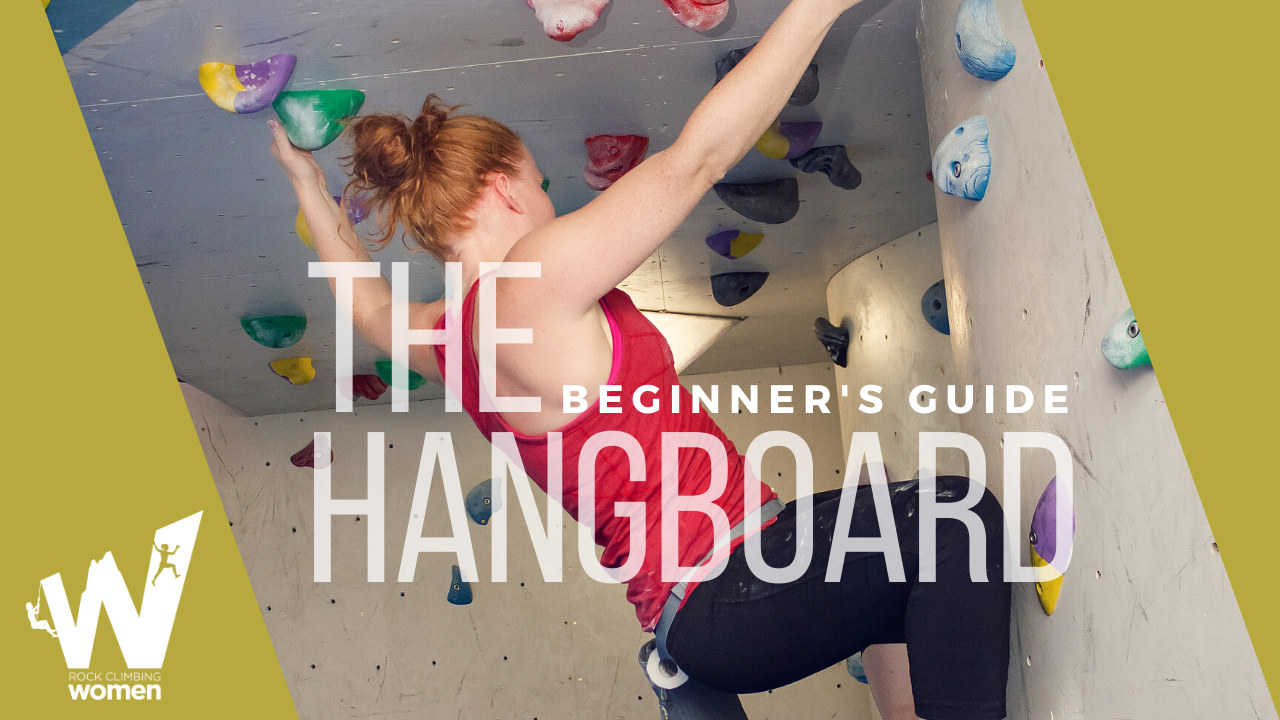 Mini-Course: The Beginner's Guide to Hangboard
Learn everything you need to get started with hangboarding and develop your strength to become a more confident and competent climber for just $47. 
What Will You Learn?
The Different Types of Hangboards

How to Install a Hangboard

How to Start Your Training Plan

About Repeaters

About Max Hangs

About Ladders
Need help finding the right hangboard? Not sure how to install one at home? We'll help you pick out and install the hangboard that will benefit you the most, as well as help you get to grips with the technical elements of climbing that will benefit your strength and dexterity.
Get Exclusive Access to The Best Hangboard Training 
All of the featured exercises are specially designed to improve your strength in critical areas that will help you on your way to becoming a better climber. 
A Beginner Hangboard Workout

3 Abdominal Workouts

A Chest Opening Video

A Shoulder Mobility Video

A Spine Stabilization and Shoulder Mobility Video
Whether you're a total beginner or someone facing a plateau in their climbing, our instructor-led course will show you how to use your hangboard safely and effectively to bolster your bouldering skills.
Back-up a Minute… Why Should I Get a Hangboard?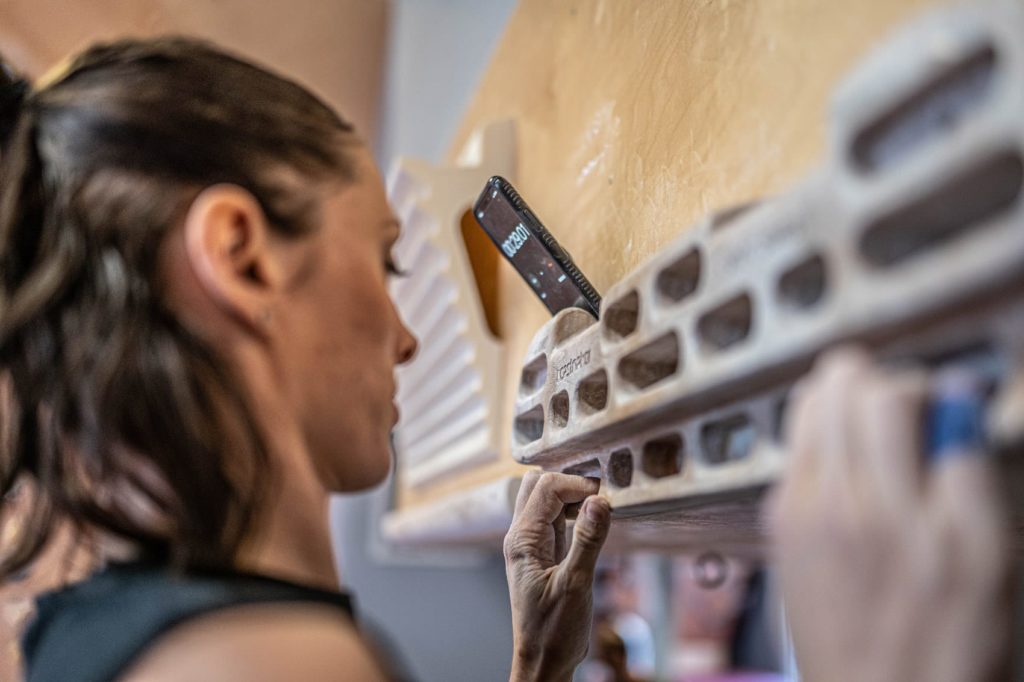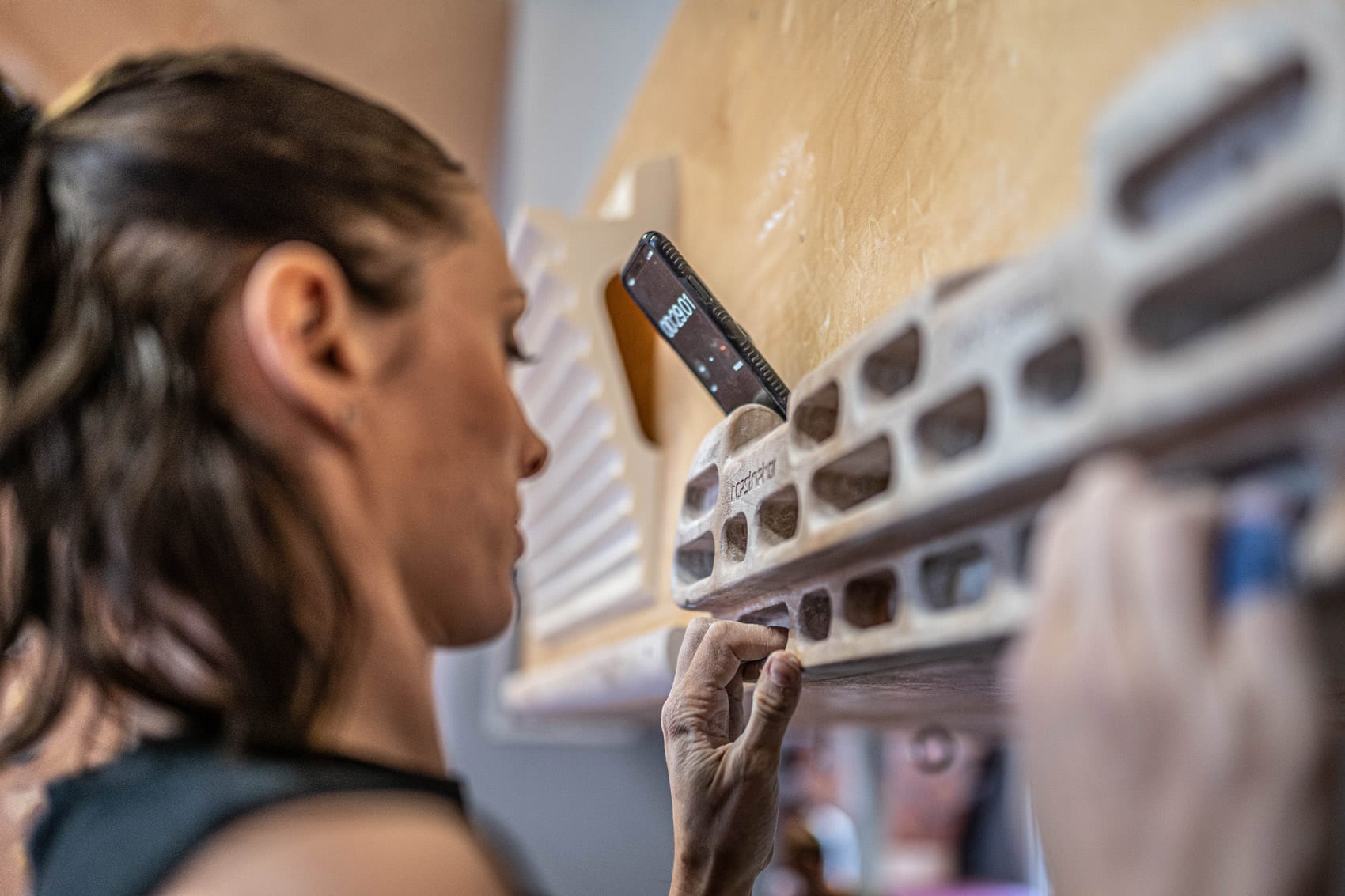 Also known as a "fingerboard", hangboards have been developed to improve finger strength and dexterity, specifically for climbing. It features crimps of varying shapes and sizes, making it the perfect tool for isometric finger exercises that you can practice to conquer more complicated problems as you become stronger and more confident.
Hangboards are small and portable, making them the ideal addition to your home so you can work on your finger strength without heading to the gym. But there are hundreds to choose from, and installing them properly is incredibly important so that you don't damage your walls, door frames, or yourself! So we'll show you exactly how to install one properly in our mini-course.
Should I Take This Hangboard Mini-Course?
If you've been staring down some monolithic walls or terrifying overhangs, using a hangboard is a fun and effective way to build the strength you need to tackle any kind of problem. 
This course will help you: 
Pick the Right Hangboard

— There are hundreds of hangboards out there, but we'll help you choose the one that'll benefit you the most.

Understand the Fundamentals of Effective Training

— Rock climbing requires highly specific skills, and we'll help you recognize different your unique strengths and weaknesses to improve your climbing.

Work on Different Grips

— We'll show you how to isolate different holds using the hangboard in different ways with the correct form.

Minimize the Risk of Injury

— Improve your grips safely and boost your confidence to send your next problem.

Maximize the Effectiveness of Your Exercises

— We'll show you how to get the most out of your hangboard to develop your strength quickly and efficiently.
Start Becoming a Better Climber Today!
Don't be overwhelmed by the choice of fingerboards for climbing or let complicated problems affect your confidence. Learn how to hangboard with Rock Climbing Women. Enjoy the thrill of climbing and be inspired to take on new challenges with this mini-course led by expert instructors with years of experience in rock climbing and hangboarding.
Ready to take your climbing to the next level? Learn how to hangboard today for just $47!
Take your climbing to the next level for just $47 today!