Indiana Jones was a woman.
Just kidding, but check out Lara Croft, Moana, and Sarah Connor. All these women are total bosses in the adventure movie space. However, they're not real…
But these women are!
If you haven't noticed, extreme sports clothing for women tends to be less durable or heat-retaining than men's clothing. Why is this? The following gear suggestions are made by women for all genders, and the options are seriously epic.
Rather than shopping in the men's section to find what you need, check these brands ASAP.
Women-Owned Outdoor Clothing Brands
1. Purple Rain Adventure Skirts
Mandy Bland founded Purple Rain Adventure Skirts in 2014 after noticing a lack of diversity in outdoor attire.
She diced up old hiking pants, added some comfortable additions like an adjustable waistband and pockets, and set out herself to test the waters.
Now her business has expanded into dresses as well; so, if you're looking to stay stylish on summer trails, check out Purple Rain Adventure Skirts!
Purchase here.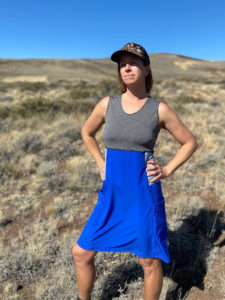 Image: Purple Rain Adventure Skirts
2. Houdini Sportswear
Call it magic or call it Houdini Sportswear.
This women-owned brand works with 100% sustainable fabrics and consistently works to improve its eco-footprint.
The shop has options for children and all genders.
If you're looking to part with your Houdini clothing, they have an online marketplace to post used garments.
If your products tear or need to be repaired, Houdini Sportswear will make any alterations free of charge.
As an outdoor lover, they make every and any attempt to keep their business model clean and green.
Nature is at the heart of all their garments, so supporting Houdini is supporting a healthy and eco-friendly, women-founded brand.
Purchase here.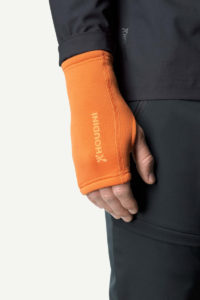 Image: Houdini Sportswear
3. Alpine Parrot
As difficult as it is to find sustainable, comfortable, and logical outdoor clothing for women, the difficulty in finding plus-size options is outrageous.
Alpine Parrot delivers on all fronts — with no additional or hidden charges for plus-size clothing.
They do hiking pants and flannels exceptionally well, offering multiple fit styles. Are you a mountain or river body type? Check their online quiz to find your ideal fit and get exploring!
Purchase here.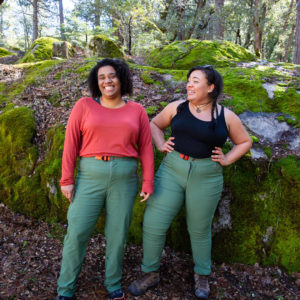 Image: Alpine Parrot
Outdoor Accessories and Gear
4. Kula Cloth
Peeing in the woods is no easy task. Do you carry toilet paper, drip dry, or what gives?
Kula Cloth is a "cloth for anybody that squats when they pee." It's eco-friendly, antimicrobial, and compact. If you follow the "leave no trace" mentality, treat yourself to a Kula Cloth for future expeditions.
There are tons of design options to choose from, and all models are completely hygienic.
Purchase here.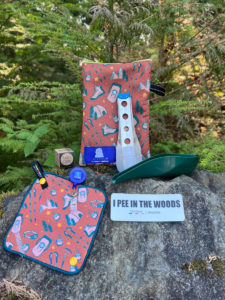 Image: Kula Cloth
5. Tiny Holds
This women-founded business is all about climbing holds, but at a micro level.
Browse hundreds of climbing-themed jewelry and keychain options all designed as little climbing holds. Create a custom hold necklace or bracelet of your favorite crimp hold or slopper, or grab a basic model.
Purchase here.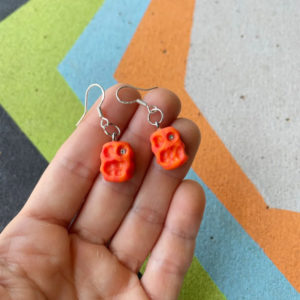 Image: Tiny Holds
6. Good to Go Dehydrated Meals
For any lengthy backpacking ventures, you'll need to pack an assortment of dehydrated meals. All choices are gluten-free and there are some vegan options too.
How good does mushroom risotto, Thai curry, or chicken pho sound? When you're freezing on the side of a mountain, a warm, delicious meal is an amazing comfort.
Purchase here.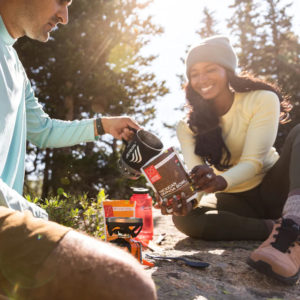 Image: Good to Go
7. Katadyn Water Filters
Rather than carrying a ton of water and adding up weight in your pack, consider purchasing a water filter. Most filters come with a hefty upfront cost, but pay themselves off in effort and use within 3-5 hikes.
Katadyn was developed by a Swiss woman around 90 years ago and still maintains a female founder to this day.
They've since expanded to water treatment solutions used by an array of sustainable companies, and continue to expand their eco-efforts.
Purchase here.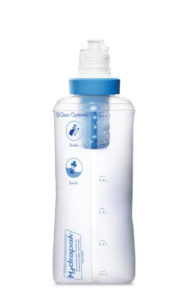 Image: Katadyn Group
Honorable Mentions
The following women-owned outdoor brands are focused more on swim or winter sports. If you're in the market for a new swimsuit or trustworthy winter gear, check them out.
Before you go, have you signed up for our weekly newsletter? It's full of more detailed gear suggestions, climbing techniques, and tips.
Find inspo with these women rock climbers on IG!

McKenzi Taylor founded Rock Climbing Women in 2013 after moving to a new city as a new climber seeking more climbing partners (and new friends!). Since her first taste of climbing in Spearfish Canyon, SD, McKenzi has been at the rock face seeking and sharing the thrill of climbing. She credits the support of a consistent climbing partner and community as the motivation to continue developing her skill, whether it's trad, sport climbing or bouldering. A full-time business owner and mother, McKenzi's on a mission to get her kids outside and learning to adventure alongside her.