Willow Springs comes into the shade at 3!

Tracy Martin, Facebook
Finding shady climbs is a great way to keep climbing through the summer. "Avoid the heat of the day," one climbing expert puts it. "If you're on a climbing road trip and doing a lot of cragging, head for the cliffs in the cooler parts of the day – morning and evening. If you're climbing in the afternoon, look for cliffs that go into shade."
As Tracy pointed out, Willow Springs in Red Rock Canyon has shade later in the day. The area's climbs range from 5.6 to 5.11. It has bouldering and trad/sport climbing.
As for areas where the Moutain Project climbing season chart shows aren't good in the summer – like Joshua Tree or Moab or even Red Rocks – do you go anyway? How do you deal with the heat? Do you seek higher places or opt for a spot next to a great swimming hole?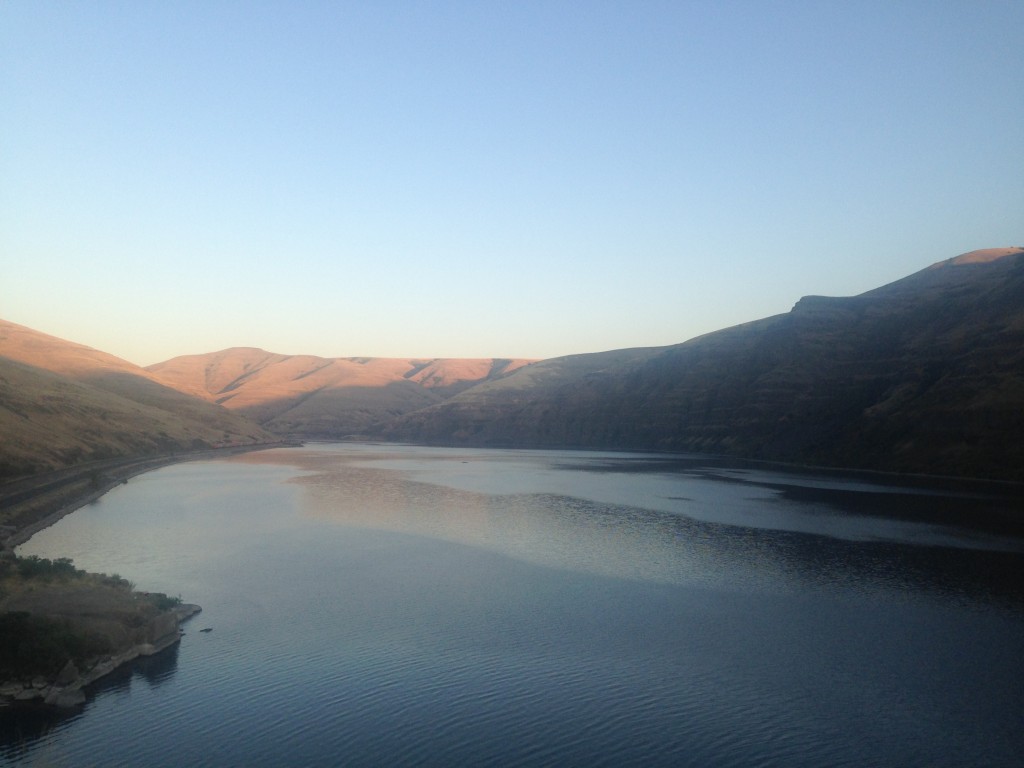 For anyone not dirt-bagging or on vacation, finding afternoon shade can make climbing fun and comfortable after work. I was introduced to the nearest climbing crag where I live in Pullman, WA – Granite Point along the Snake River. The little roadside wall was in perfect shade by the time we rolled in around 6 p.m. Pullman is slightly elevated (about 2,350 feet) and the drive to Granite Point takes you down to 340 feet, making it easily 10 degrees warmer. We felt baked just while setting top ropes. Yup – shade rules.
Some other tips I found that feel like ABCs but probably should be repeated:
– Stay hydrated: Water / Gatorade – don't wait till you're thirsty. Drink about 32 ounces every hour, according to one source.
– Wear light-colored, lightweight clothing – something that will help sweat evaporate
– Keep an eye on yourself and your partner(s). Watch for symptoms of heat exhaustion and take it seriously.
I recently got some hydroflasks. I know they are a little spendy, but oh, so worth it in the heat. I also always wear a white long sleeve wicking shirt. Keeps the sun off my skin and wicks the sweat away. Wide brim hat is also a must!

McKenzi Taylor, Facebook