Climb
As with most things, you have to practice if you want to improve and pretty much everyone I have ever talked to agrees the best way to get better at climbing is to climb.
Sure there are some workouts you can do to get stronger (and we will definitely talk about those too), but ultimately you have to get out and climb.
The good news is that not only are there increasingly more climbing options both in gyms and outside but climbing is a social sport so you can become a better climber with your friends or make new friends while you improve your skills.
This leads us to our second suggestion.
Find a Supportive Climbing Partner
I started climbing after I moved and found myself having to make new friends in a new place. I started chatting with another woman in my apartment complex and mentioned that I wanted to try out the climbing gym in town.
She was immediately on board and before I knew it we were certified to belay and buying our first harnesses and shoes. I remember laying down my cash for that new harness and thinking "I hope I don't end up being terrible at this."
As new climbers we did get frustrated for sure but doubts faded as we cheered each other on and worked out routes together.
Soon we were regulars at the gym, making friends and adding partners to our mix.
Maybe approaching complete strangers and asking for a belay or spot isn't your thing.
Check out climbing groups in your area on social media or sign up for a class.
These are both great ways to network within your local climbing community.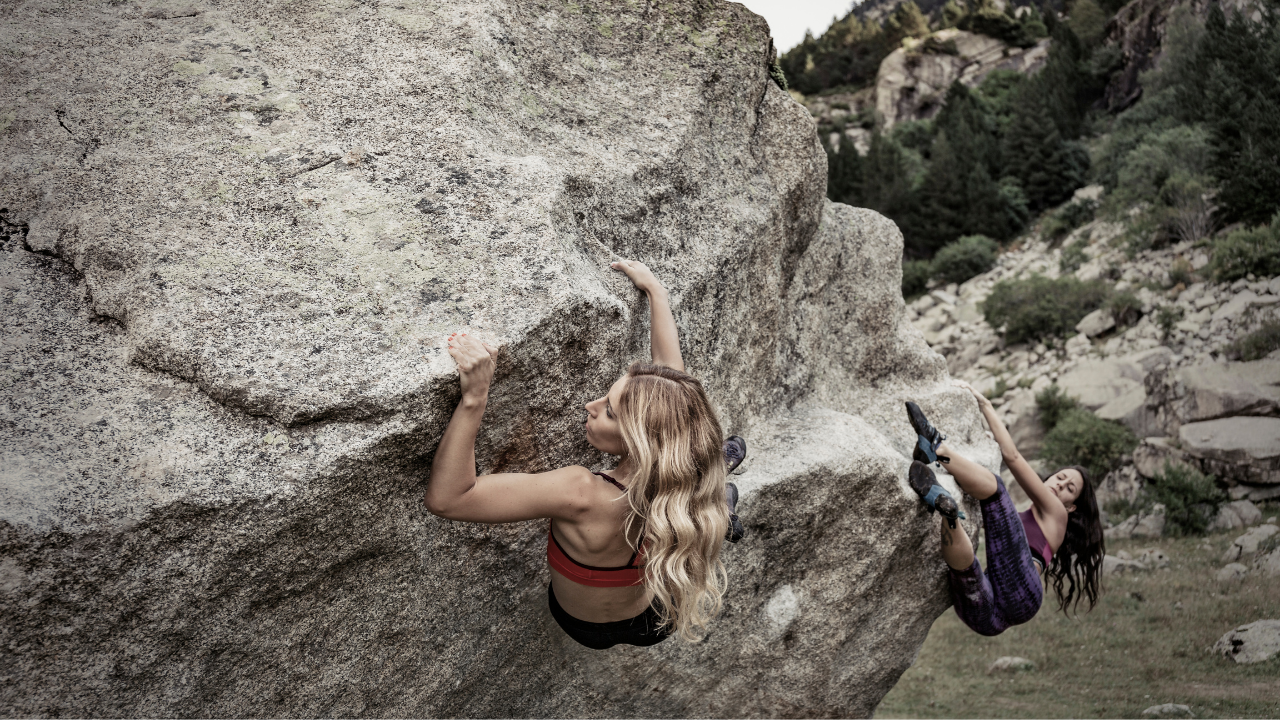 Once you've met some new climbing buddies, communicate your goals to each other and make plans that support those goals.
One option is to look for partners who have similar climbing goals. Another is to team up with someone stronger.
If your new partner only wants to climb 5.12, though, and you're thinking that's a quick way for you to get strong too, remember that you might be missing out on some foundational strength building.
Your 5.12 climbing friend might be willing to set up a top rope for you once you've identified a project climb you'd like to work on in exchange for a solid belay (more on this in our next section) while they work on their project.
In either case, building your strength and technique by building up to each new climbing grade is an important part of preventing injuries and training to be a better overall climber.
Take a Climbing Class
Taking a class on belaying technique not only gives you the chance to meet other climbers who want to be better at climbing but also means you and your new partners are learning the skills that keep us all safe.
If you're already an excellent belayer, never fear, there's so much more to learn!
Gyms and outdoor guiding services, like She Moves Mountains, offer group sessions and courses both inside and outside.
Maybe you want to conquer cracks, or improve your bouldering technique, learning how to build anchors or train to prevent injuries are also great additions to every climber's toolbox.
Classes make you better at climbing in two ways: 1) You are a safer and more knowledgeable climber and 2) You are getting out and climbing!
View this post on Instagram
Consistency
We've already discussed how becoming a better climber means you are getting out and climbing and meeting other folks in your climbing community gives you more ways to get out and climb.
Taking classes also helps you meet more people and be confident that you and your partner are approaching the sport with safety and improvement in mind. Now it's time to put it all into motion!
You will not see results if you're only climbing once a month.
Set an intention to climb three to four times per week, making sure you are also allowing your body some time for recovery, and then get it in your calendar.
As you climb more consistently you will encounter so many different features and rock types on your path to becoming a better climber.
Jugs, crimpers, slopers, side pulls, chimneys, lie backs, and cracks are just a few of the many forms rock might take.
Try them all and often! A sloper that defeated you last week might lead you to triumph this week.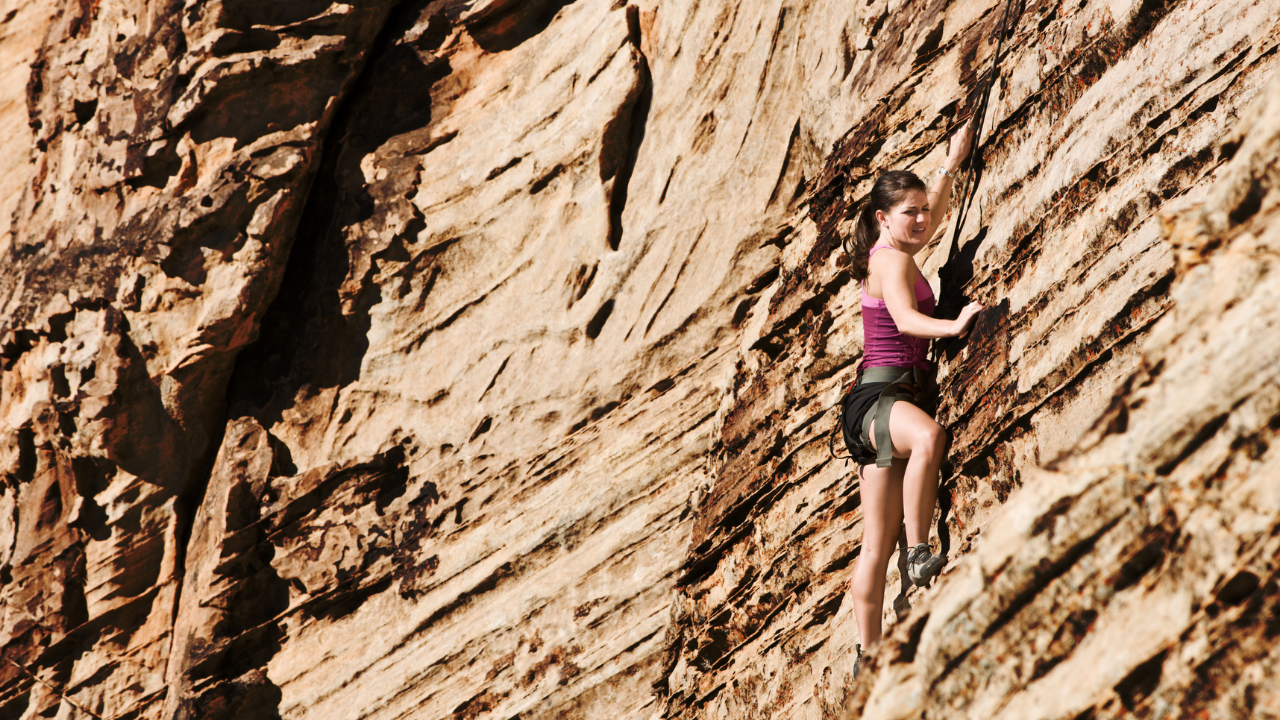 As you climb more, your brain and body will learn the mechanics of climbing and you will start feeling stronger and more confident.
You will find yourself flowing into body positions on the wall that once felt awkward and impossible as you develop muscle memory.
Make plans to meet up with your new partners and climb as much as you can.
Many gyms are using a reservation system right now and this has really helped me commit to a time each week.
In fact, take a minute right now to make that reservation or send a message to kick off planning for this weekend's outing and then come back to me.
Strength Training
Once you get some consistency in how frequently you are climbing and feeling more confident with you and your belay partner or spotter's skills, you can also add in some strength training.
Strength training may mean additional workouts using weights, resistance exercises, or hangboards, to name a few, it also involves strength management.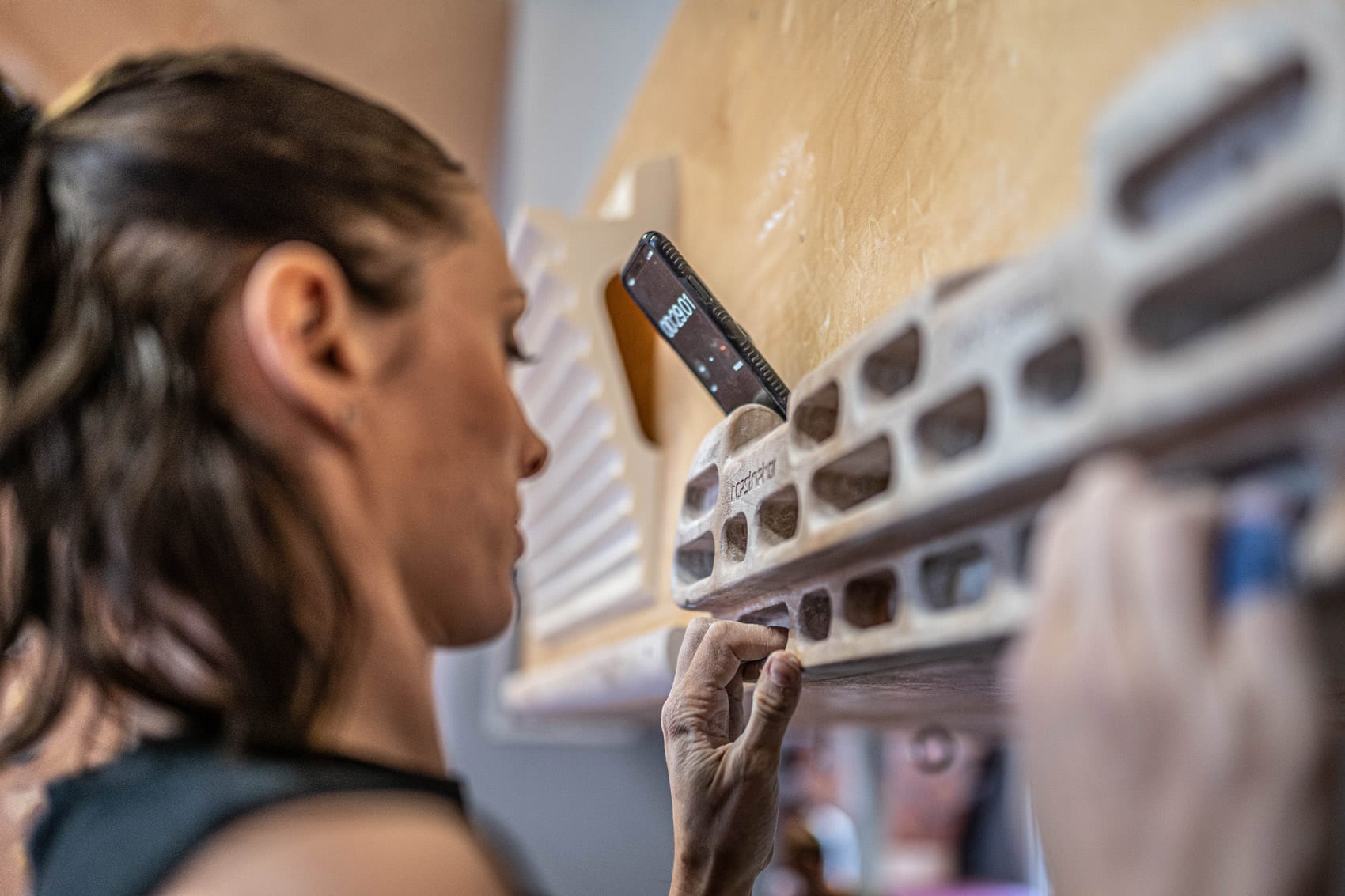 Here are a few more things you can incorporate into your climbing practice to boost your strength and stamina through better management and technique on the wall AND without adding any more to your training schedule:
Relax and breath. If you are feeling afraid, you are probably over gripping on your holds and using up valuable energy. Try to use only as much strength as you need to hold on.
Use straight arms. Avoid holding your body tightly into the hold and wall with your muscles but rather allow your skeletal system to support you on the wall by extending your arm while gripping holds with your hands. This will help you conserve strength for when you really need it.
Work your feet. Your legs are so so so strong! When your feet take your weight and push you to your next hand hold as you stand up on your foot holds, your arms get a huge assist.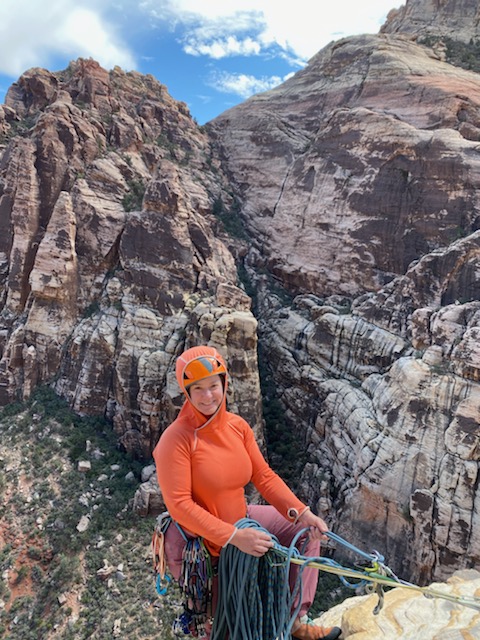 Jenny Nichols got her climbing start in Flagstaff, AZ in 2007. Today she lives in Seattle, WA where she works as a K-12 teacher. While she also dabbles in mountain biking, hiking, and kayaking, her passion is to combine climbing and international travel. To date she has climbed in thirteen different countries. She's currently also learning how to woman a sailboat.