By Leici Hendrix
1. What is your longest road-trip and where?
My longest road trip was to Hueco Tanks in El Paso, TX. I used to spend a month or two every season there. I would drive down and camp out of my car at the Rock Ranch the first few years, and then I started staying at the Hacienda, so it was less of a road trip and more luxury-style dirtbagging. I've never lived out of my car travelling place to place, but I have car camped for long periods of time in other locations too– Ten Sleep and Lander, WY, City of Rocks, Shelf Road in Colorado, the Red River Gorge, the New River Gorge, Yosemite, Bishop, Joes Valley, Moab, etc… We also go to Burning Man pretty regularly and have a pretty advanced camping set up there.
2. What do you drive?
Honda Element! Or as I like to call it, the Hotelement. It's an awesome car for roadtripping and car camping. It's got a skylight in the back that I love to pop open so I can get some fresh air while sleeping and look at the stars at night.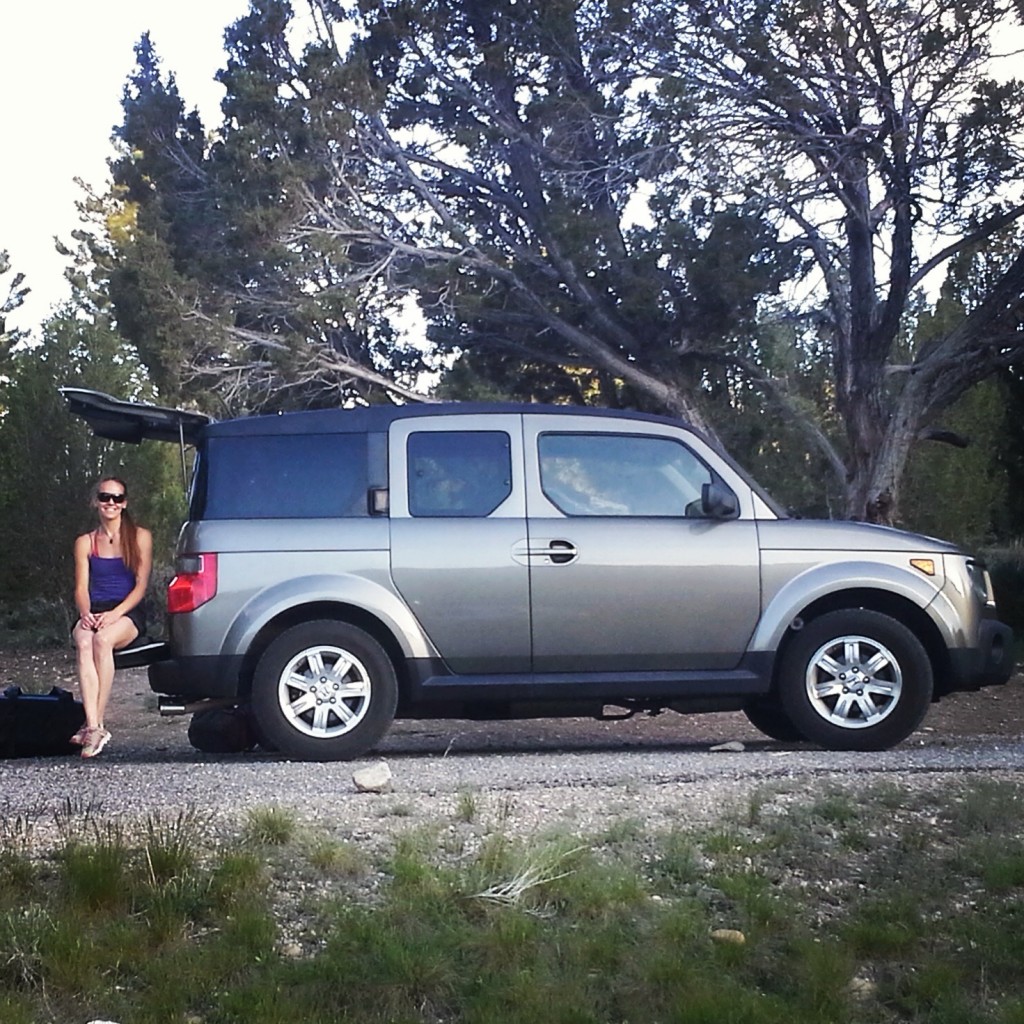 3. What are your three go-to meals for camping/climbing?
My go-to camping meal in the evenings is almost always some version of sweet potatoes, kale, black beans, tomatoes, and any other veggies I have with quinoa or brown rice. Sometimes I throw in eggs or veggie/chicken sausage. Anything that keeps well for long periods of time is key.
I also make a lot of chickpea salad wraps or tuna salad wraps to take out climbing with me. Hardboiled eggs and avocado make a really regular appearance in my climbing food too. I'm a huge salsa person. I put it on everything. Nut butters and dates too. So many dates. It's out of control sometimes.

I'm a big believer in real food at the crag or while camping and do as much as possible to eat well and take care of myself when I'm on the road. It keeps me sane. I also bring a bottle of whiskey with me on every trip and that helps a lot too 🙂

I'm an obsessive coffee drinker too and I have a serious addition to a specific brand of soy creamer. So I always have my french press, lots of coffee, and my soy creamer. I'm such a weirdo about it because I am a terrible, horrible person without coffee.

If I had to put my meals in order I would say:
1. Egg/Avocado Toast
2. Sweet Potato and Veggie stir-fry
3. Tuna Salad sandwiches
4. Dates. Dates covered in almond butter. or peanut butter. or cashew butter. and more dates.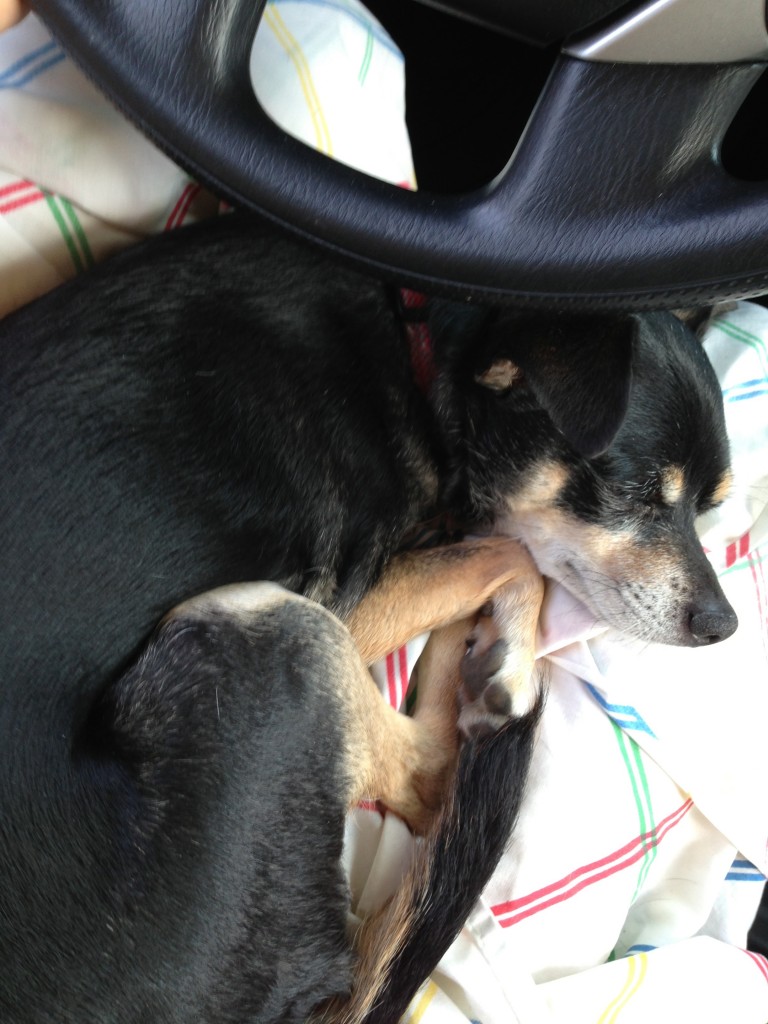 4. If you could live off of any food, what would it be?
Eggs, avocado, kale and salsa on sourdough. I could basically eat this for every meal and be happy.
5. Your top must-haves for road tripping (aside from climbing gear) (i.e. specific cooler? "kitchen" item?)
Top must haves are:
— a YETI cooler. worth every penny.
— CAMP CHEF roll top table. It makes cooking SO MUCH EASIER when you are car camping. Love this thing to pieces.
— Aeropress for awesome coffee
— a cast iron skillet
— Dr. Bronner's mini bottles of castile soap. The best ever for cleaning everything while car camping.
— Spotify. 🙂 and lots of podcasts downloaded.
— A really good book
— flip flops, sunglasses, and a puffy jacket are absolute essentials for me!
— my travel sized foam roller and a yoga mat because sitting in a car for long periods of time is hard on your body when you're trying to climb/run/ski/hike whatever. They're easy to bring, don't take up a ton of room, and make life on the road SO MUCH BETTER!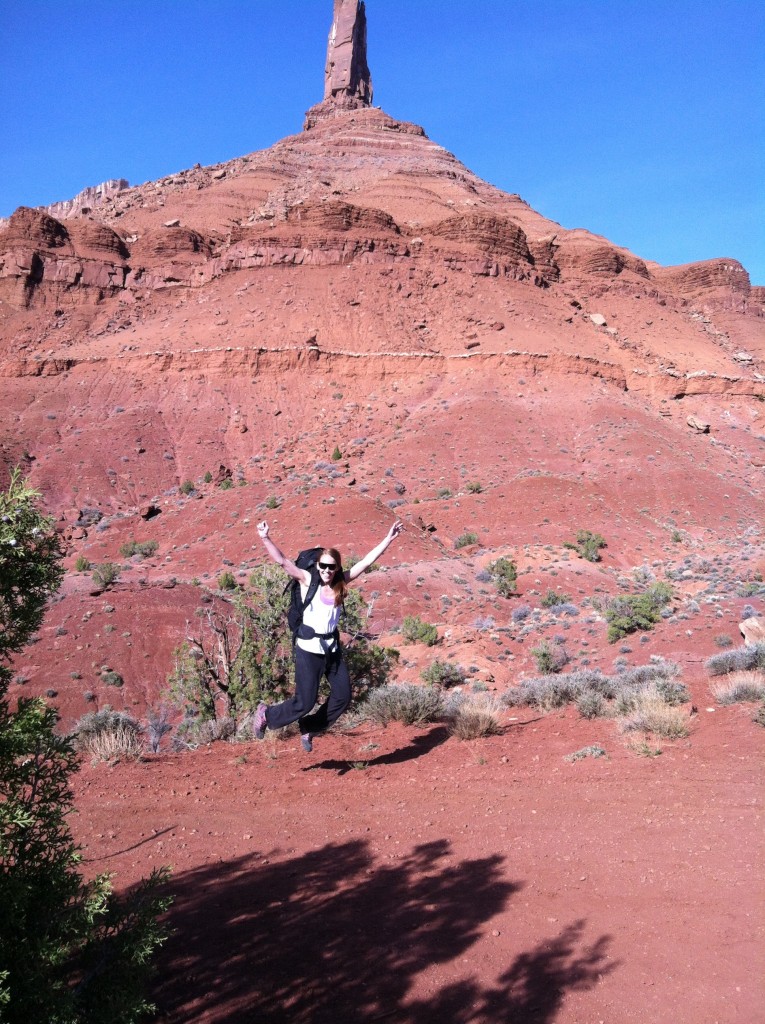 McKenzi Taylor founded Rock Climbing Women in 2013 after moving to a new city as a new climber seeking more climbing partners (and new friends!). Since her first taste of climbing in Spearfish Canyon, SD, McKenzi has been at the rock face seeking and sharing the thrill of climbing. She credits the support of a consistent climbing partner and community as the motivation to continue developing her skill, whether it's trad, sport climbing or bouldering. A full-time business owner and mother, McKenzi's on a mission to get her kids outside and learning to adventure alongside her.