For the 11th year in a row, climbers have flocked to the Ozark Mountains for 24 Hours of Horseshoe Hell (24HHH). It's a grueling endurance rock climbing competition within the steep sandstone cliffs Horseshoe Canyon Ranch in Jasper, Arkansas. Three hundred competitors set out to climb as many pitches as possible during 24 hours winning points based on difficulty and route count. The four-day festival draws the likes of climbers such as Alex Honnold, Tommy Caldwell, Heather Wiedner and Bobbi Bensman for a weekend of competition, camping and camaraderie.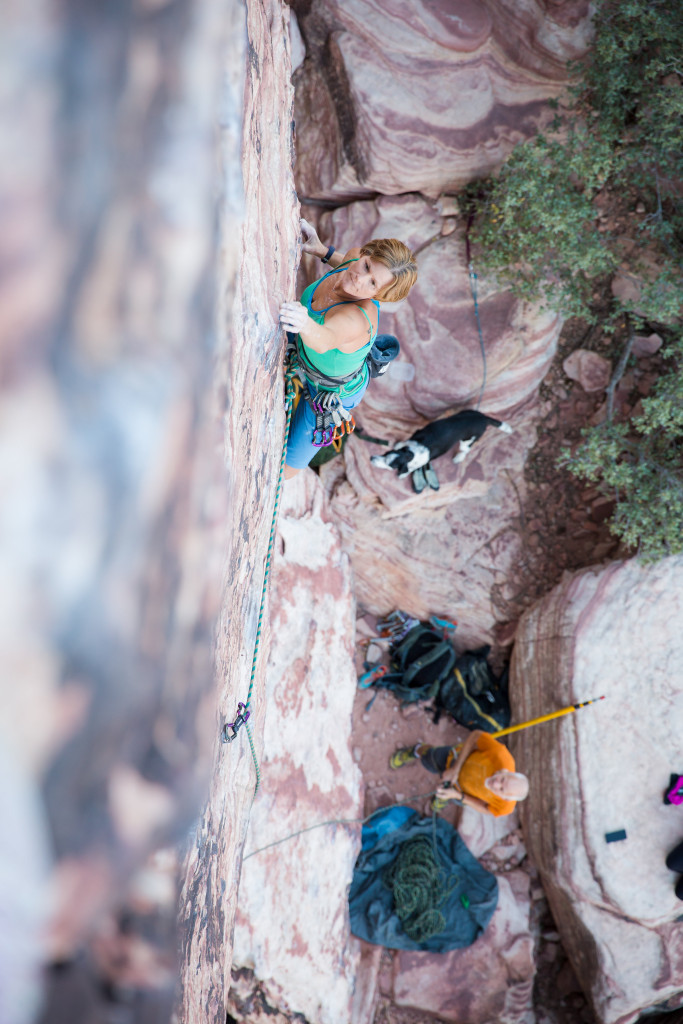 This year, our own Rock Climbing Woman, Natalie Dower, took 24HHH by storm! In her 12th year of competing, she lowered off her last route feeling satisfied that she gave it her all and met her goals. That resulted in winning first place both in the Women's Elite and Masters divisions! She also won top ranking for most female trad routes, most individual routes, and most 5.7 routes. Hell, yeah!!

How did she do it?
So, how does a 5'4" 140 pounds 51-year-old woman that's only been climbing a little over a decade crush in the Women's Elite division without ever sending anything harder than 5.11a?
Natalie explains, "I work hard."

Working hard was the cornerstone of a carefully planned strategy and strict training plan. Throw in some essential gear and an extraordinary climbing partnership and you've got a recipe for success at 24HHH. Her 12th season in the comp began with a goal to beat her own personal best and secretly win it overall on points.
In 2016 Natalie met her goal and headed back to her home in Las Vegas with five wins, a bunch of awesome prizes and a brand new tattoo! Natalie sums it by saying, "I'm just a regular climber that found my niche."
Stay tuned as we delve into details of Natalie's training plan and winning strategies on rockclilmbingwomen.com.
Sue Beauchamp is a part-time easy to moderate trad and sport climber based in Las Vegas, Nevada. She enjoys popcorn, photography and sharing her love for being part of the rock climbing community.

McKenzi Taylor founded Rock Climbing Women in 2013 after moving to a new city as a new climber seeking more climbing partners (and new friends!). Since her first taste of climbing in Spearfish Canyon, SD, McKenzi has been at the rock face seeking and sharing the thrill of climbing. She credits the support of a consistent climbing partner and community as the motivation to continue developing her skill, whether it's trad, sport climbing or bouldering. A full-time business owner and mother, McKenzi's on a mission to get her kids outside and learning to adventure alongside her.