By Taryn Phaneuf
I moved to Minneapolis for college, where I never got into local music or art or food. It just wasn't a priority. A couple years into my schooling, however, I started escaping with friends to the state's North Shore to camp, hike, and (eventually) climb. The state's rocks and trails were fundamental in my climbing orientation and introduction, and climbing became a way for me to spend more time outside in beautiful country.
Minnesota is known for a lot of things, but not rock climbing. It's there – has been since the 1970s – and loved by many people, but it's not like Kentucky (where I lived for two years) where the average person has never climbed, yet the Red River Gorge is famous.
The time I spent there climbing and hiking changed my life. At the time, I was pursuing a high-stress, never rest version of my career, and during my time in Minnesota's wild places, I realized that wasn't what I wanted. I would say the trees and streams changed my mind, and maybe that's partly true, but I think a major part of it was taking the time to step away from my day-to-day and having time to consider the real possibilities.
I didn't climb in Minnesota enough, but the time of my life and all that began there makes it home for me.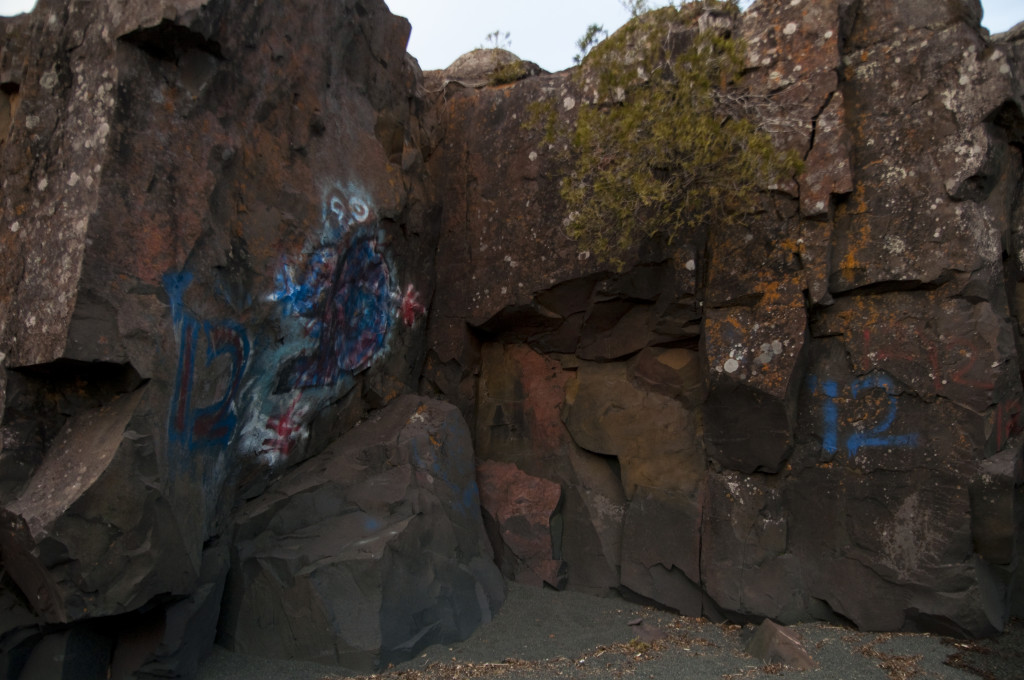 Taylors Falls – a.k.a Interstate SP (so named for its position along the Wisconsin/Minnesota border) – is only an hour from the Twin Cities metro area. It's full of single-pitch traditional climbing with easy access to set top ropes.
Nearly the entire crag is available to audiences, which come and go most nice days. "Tourist Rocks" is along a paved path, where I saw a group of climbers give a lesson to a random person's kid because the sightseers wanted a turn.
I sat there one Sunday watching my then-boyfriend (Ben) and his buddy climb. I had never climbed outside before but belayed me from the top and his friend was so freaked out about roping me in that he tied the rope to a carabiner and clipped me in instead. I got spooked about … 10 feet off the deck. And that's a generous guess.
But the area is classic Minnesota. Basalt cliffs tower about 80 feet above the St. Croix River, and eagles fly overhead.
The state has a few other notable areas, including Barn Bluff (sport) in Red Wing and the North Shore.
While I didn't do enough climbing "up north," the area captivated us for years. The hiking is excellent and the views are incredible. And the climbing is on such a different scale than the rest of the state.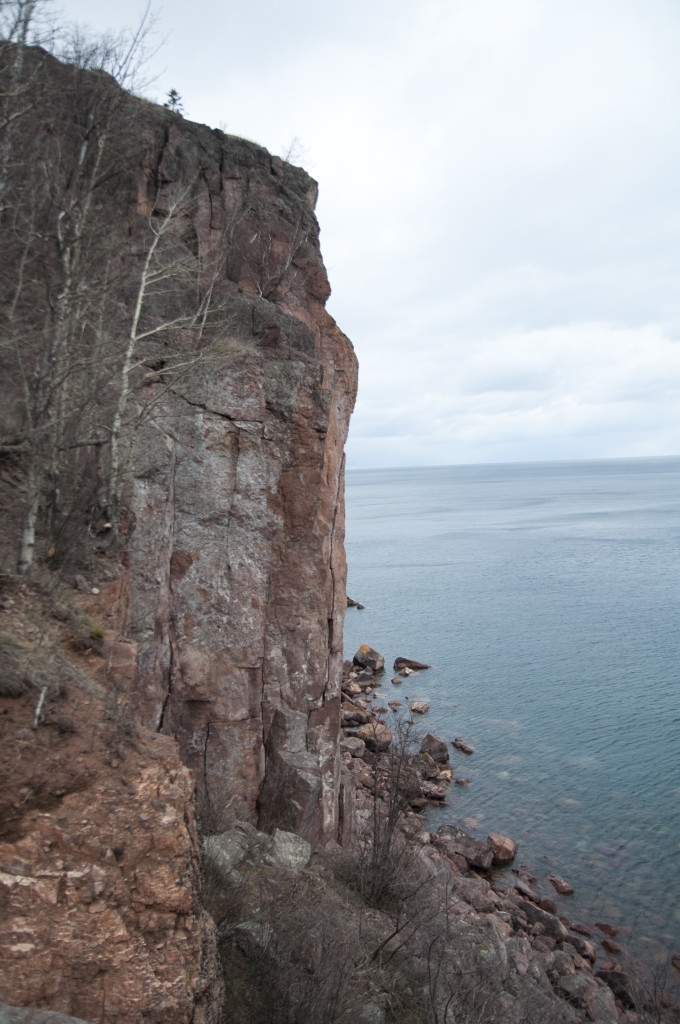 At Palisade Head, you drive to the top of the cliffs, then rappel down to your climb. We rapp'd a full rope (60m), then walked along the shore of Lake Superior to Laceration Jam (three pitches, 5.10b). In general, the routes are harder, longer and all-around more epic than at Taylors Falls. We didn't go to Palisade until after we'd climbed a few places out West, and it was a moment of pride/humiliation.
Crazy weather moved in that day. I swear the clouds zoomed across the sky. I think we got hale at one point – snow, too. That's May in Minnesota for you! We didn't finish Laceration Jam … It was one of those routes you think you can handle, then for whatever reason – the day or the weather or whatever – it just doesn't work out. Maybe we underestimated the climb. While we felt disappointed, we also felt enlightened to the beautiful truth that Minnesota has climbing challenges, too. It added yet another reason to love where I'm from.
[author] [author_image timthumb='on']https://www.rockclimbingwomen.com/wp-content/uploads/2014/03/071612_1650.jpg[/author_image] [author_info]Taryn Phaneuf is a journalist and climbing novice making the move from day-job to freelance and Midwest to PNW. She started contributing to Rock Climbing Women in 2014 and recently came on board to help us grow. You can follow her on Twitter @tarynphaneuf. You can read more of her writing on her blog and website.[/author_info] [/author]