By Mercedes Pollmeier
I wasn't always a climber. I started out my athletic career as a tennis player and played as a junior in open tournaments in Australia. I landed a full scholarship in the U.S. at University of Northern Iowa, and surprisingly, this is where I first stumbled across climbing. I got my first college job at the university climbing wall as a "safety." It was so awesome, learning to climb 5.8 on the plastic walls, and going out to Arkansas with 10 other dudes to climb top rope in the rain. It was one of my most memorable climbing trips to this day.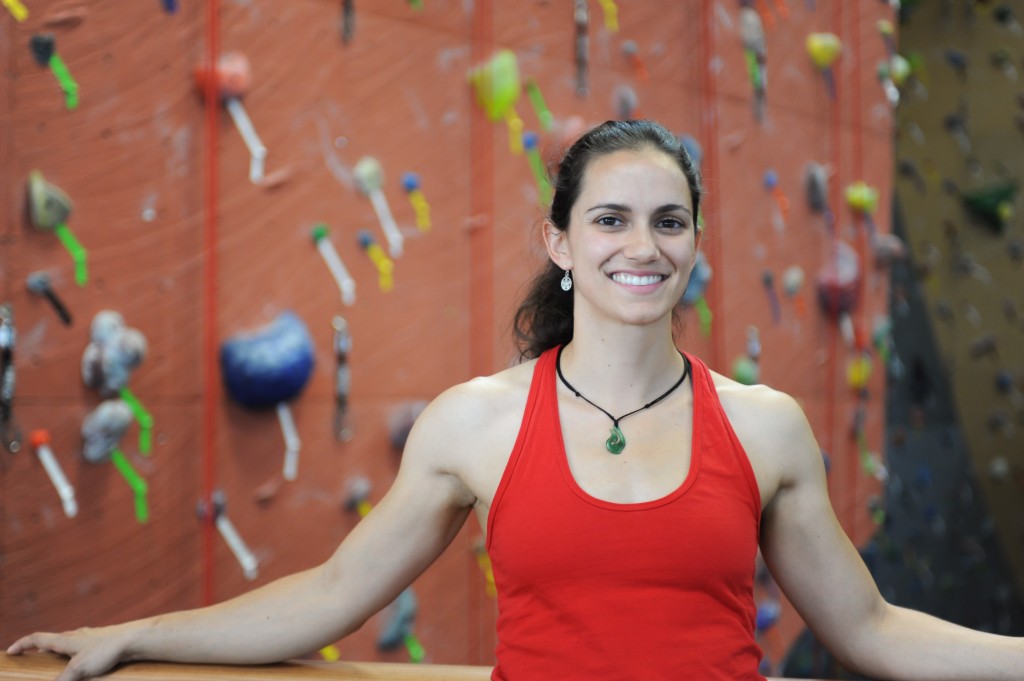 Because I was mostly a tennis player, and gunning to play the pros, I only occasionally climbed. My strength coach at the time was training people out of Paradise Rock Gym. He got me to face my fears of "failing" and taught me to push harder in training. He also convinced me to boulder more, which helped with my overall power as an athlete.
After giving it a shot at the pro level, I decided tennis was no longer in my future, and actually decided to go back to school and become a strength coach, like my coach. I wanted to do what he did for climbers and other athletes. I began bouldering more often and realized I was actually good enough to compete! I was the oldest each year I competed in Nationals, but it wasn't about winning for me, it was about experiencing the adrenaline of the crowd, the pressure of the situation, and the camaraderie between the ladies.
Competition in climbing is far different than it is in tennis. I could train and hang out with my fellow competitors because even though we were competing against each other, we were ultimately competing against the plastic. If you tried your best, you were successful, even if it didn't follow up with a placing.
I didn't train inside for climbing much though, it was mostly outside where I learned to climb and move. This is where I feel most at home, and it a huge part of who I am and what I want to accomplish. Cool movement and problem solving is a big part of why I love to boulder. Facing the fear of falling, and agonizing over sequencing are parts of the process that make it challenging. It's gymnastic, and powerful, and it's beautiful when it all comes together.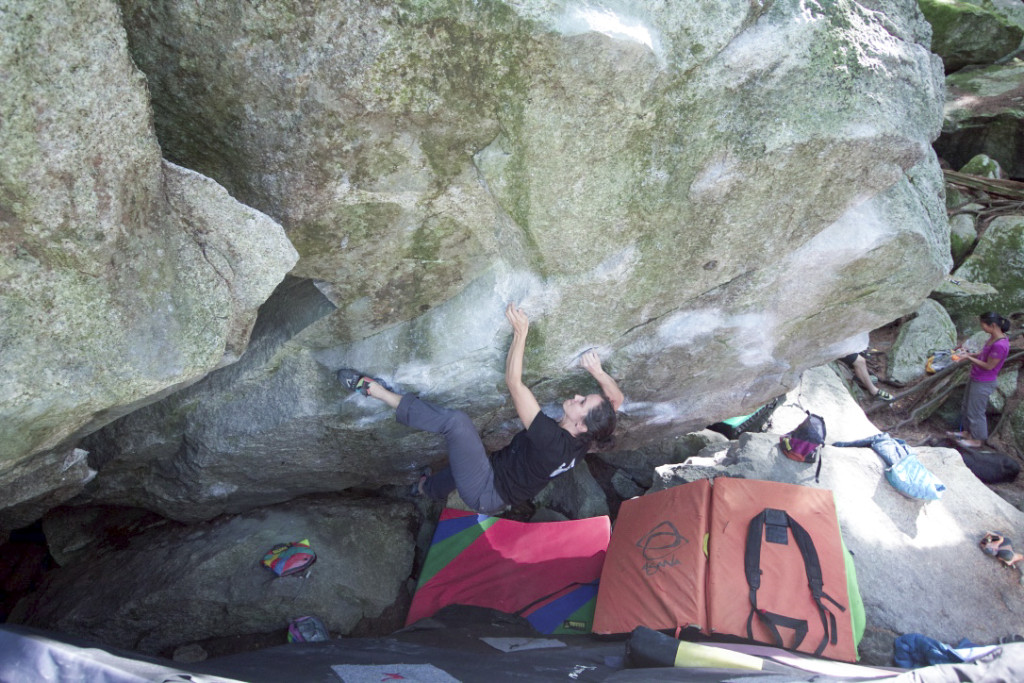 I enjoy bouldering outside on the weekends in Washington and in Squamish, BC., and still occasionally train and climb in the gym. It's my job to make others better now, and I love my job. I love helping beginner's advance quickly, and it's inspiring to see the higher end athletes commit to the training that I put together for them and see them succeed in their projects. Moving is still a priority for me and my future goals.
Currently, I am experimenting with parkour and flow movement to challenge myself in new ways, and to teach myself new techniques in movement coaching. There are so many wonderful ways to experience movement, and for me, climbing is at the pinnacle of that.
Mercedes works at the Seattle Bouldering Project. She recently authored an ebook called Simple Strength: The Outdoor Athlete's Guide to Better Movement. You can buy the book on Amazon.