I recently spent the weekend in the Sierra Nevada's near Mammoth Lakes, California. Our intention was to get away from the heat in Vegas for the holiday weekend and spend it among the mountains climbing our way up Clyde Minaret (5.8, 13 pitches). Based on the title of the post, you probably already know that intention didn't happen, but I wanted to touch on "failing".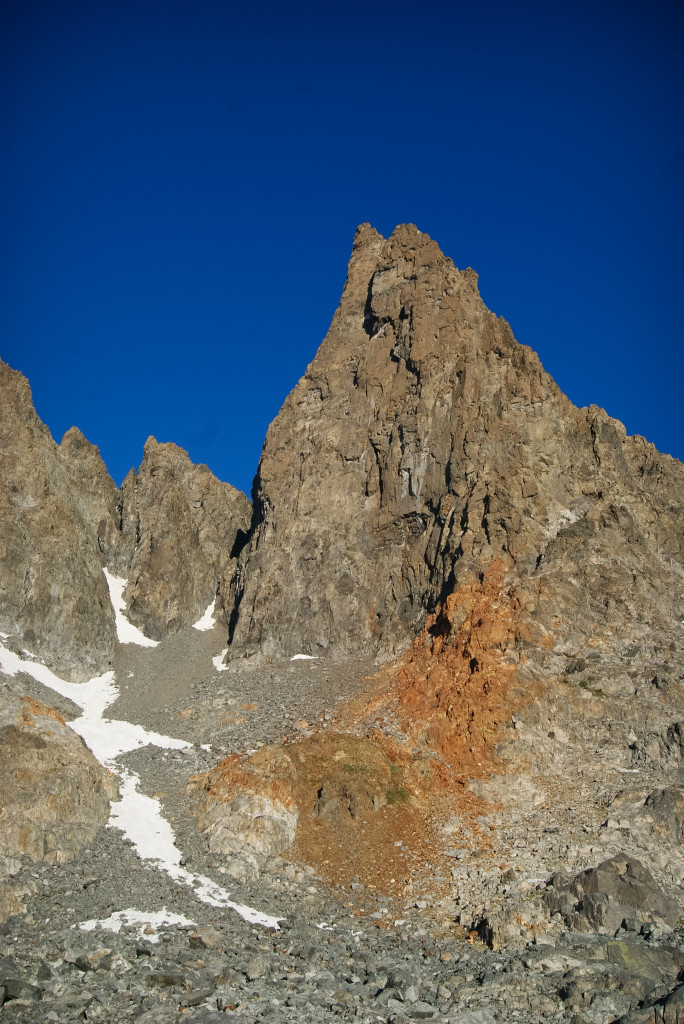 Often in climbing and other things we don't mention our failures. As I browse my social media accounts, I hardly ever see someone write about the crap that they didn't succeed at. I certainly don't post any negativity on my social strands, and I have to admit that I didn't even post that we didn't make it to the top of Clyde Minaret though I posted lots of wonderful photos of the landscape.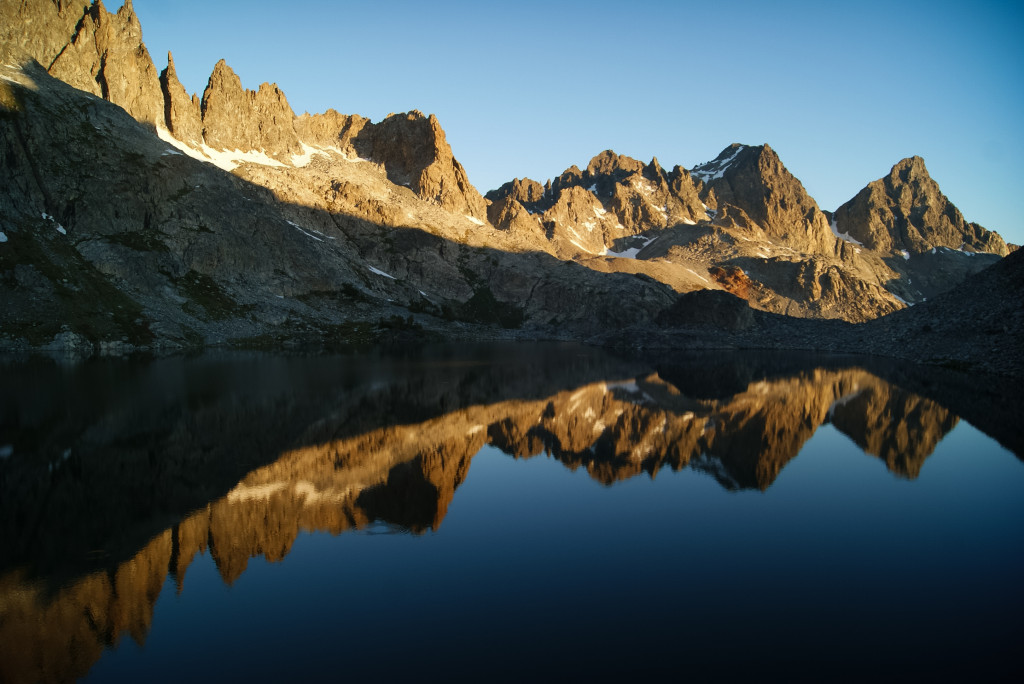 And… that's what made me decide to write this post. Because, we did fail to reach the summit of Clyde Minaret. In fact, we failed to even find the start of the route because we had gotten off-route so many times! ha. But what was important was that it felt right to stay off. If felt right to walk away and hike back out the 9 miles we came in. It felt right to take in the scenery, watch the sunset, and just be in the moment. If felt right to walk away (once we did see the start) after hearing the two parties ahead of us struggling that their rope was already stuck. Something about backing off just felt right.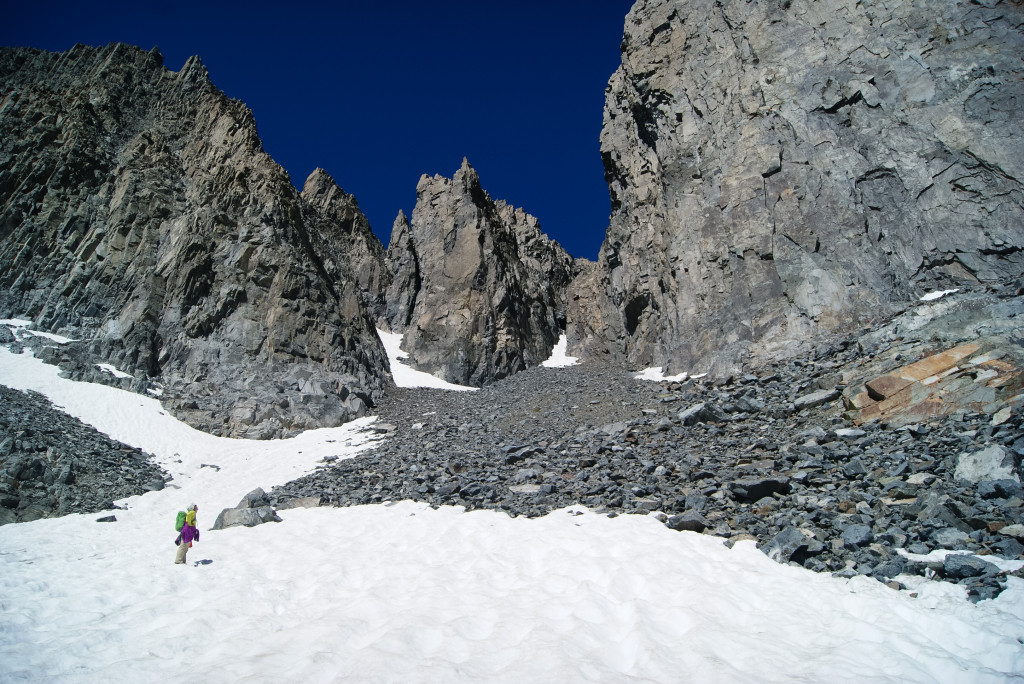 As I walked back down the trail, I was struggling with regret and even a little shame. "man, now I have to tell my friends we didn't summit." I am intimidated by this climb, so I was a little relieved but as we continued down the trail I felt like "we shoulda done that" "we coulda made it" "why didn't we try harder?" And the fact of the matter is… we just didn't do it. And, that's ok.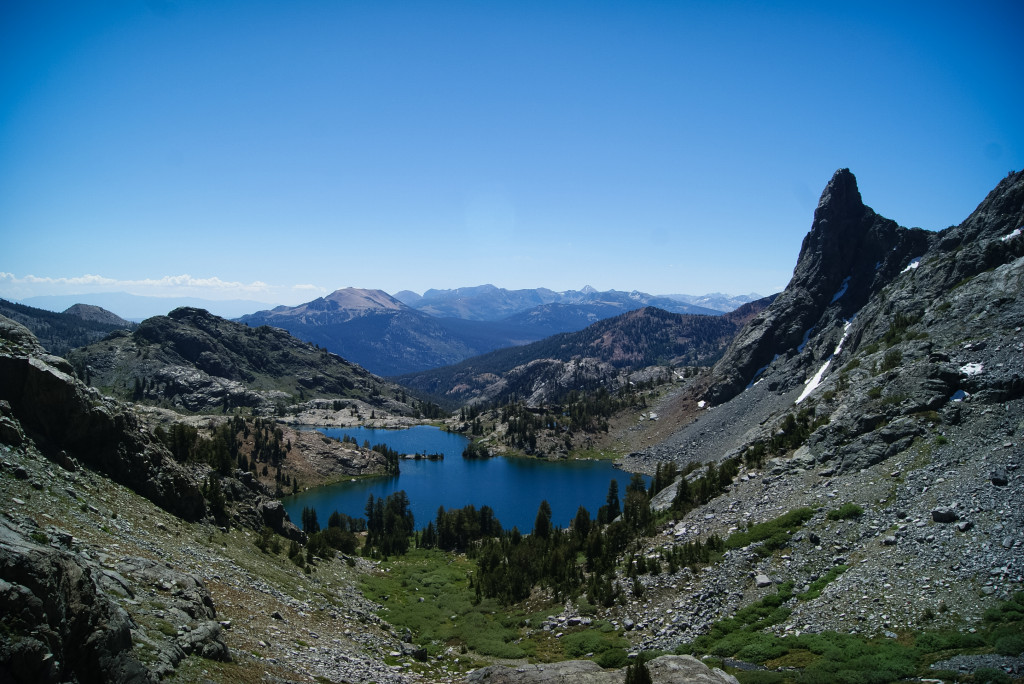 Part of climbing that I love and maybe even more so than the actual climbing, is the places that it takes me. I have seen places I would have never explored before had it not been for climbing and my climbing partners. That, in itself is a great accomplishment in my book. I was able to watch the sunset and the sunrise over a gorgeous lake, get to bed early, take in the landscape, breath fresh air, drink fresh water and appreciate all it has to offer us. I also felt extremely patriotic that weekend as well, as I was hiking up one of my most beautiful areas my country has to offer, I thought, "Wow, this is my country."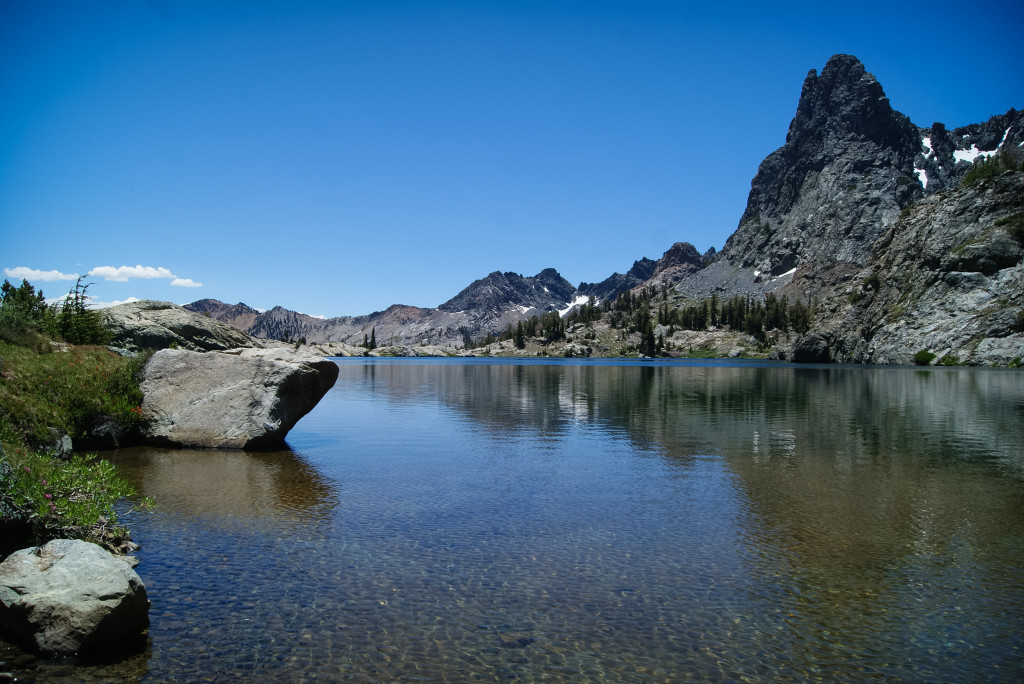 As we approached the trail head on our descent, I was starting to shuffle from my pained feet (plantar fasciitis) despite the pain and the failed start, I was grateful we even considered the route and the trek.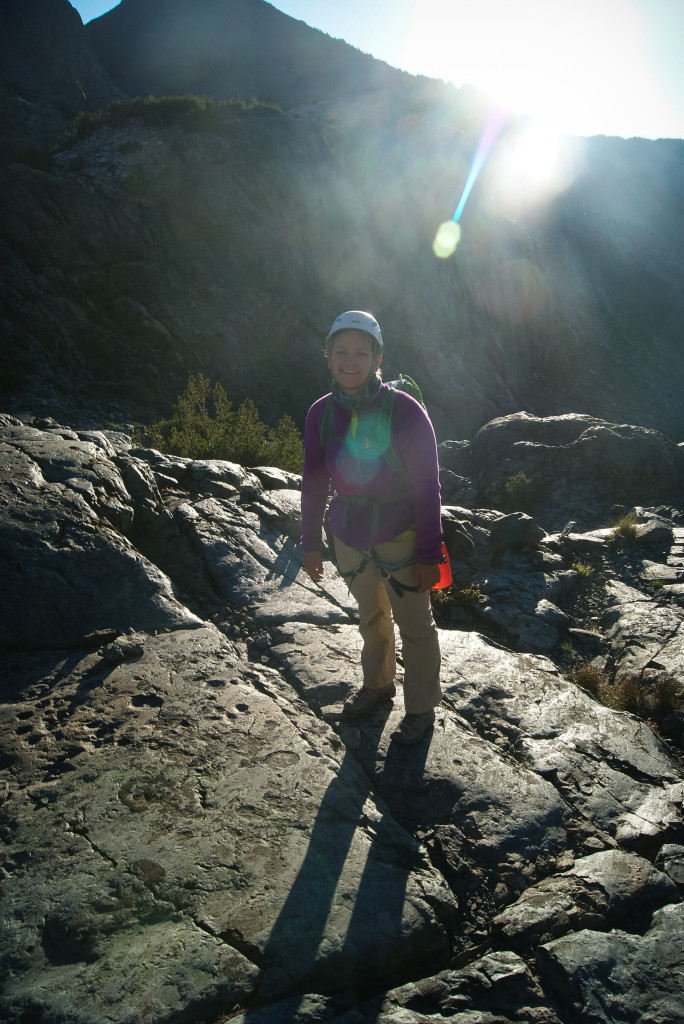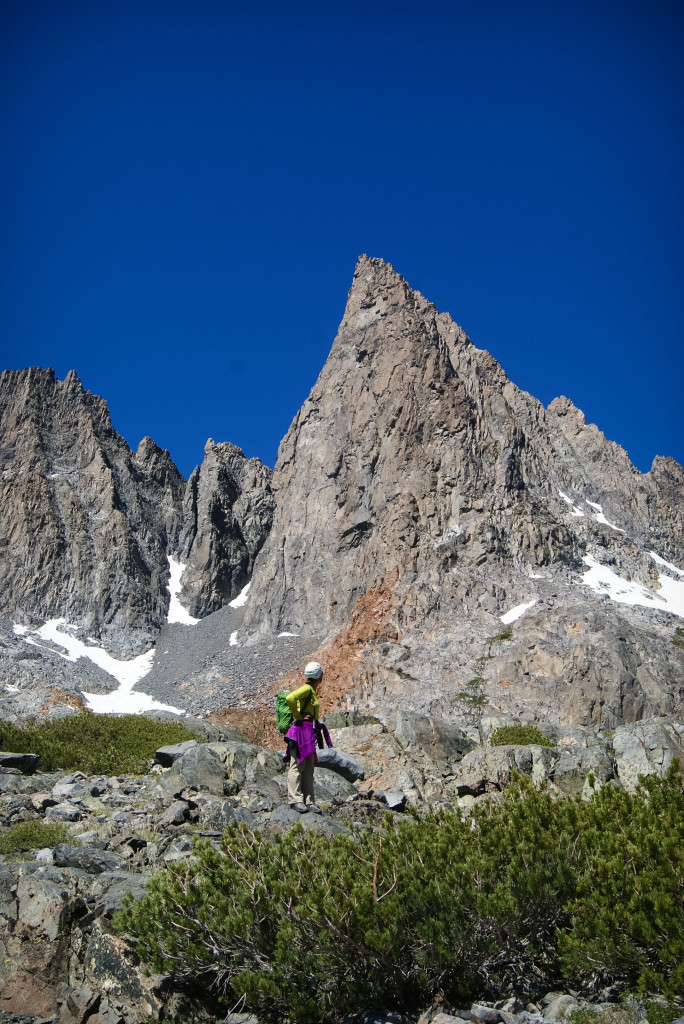 We jumped in the car. And drove straight to Mammoth Brewing Company for a cold craft beer and some eats. After, we continued on to meet up with some new and old friends in Bishop. If we had climbed that day, none of the latter would have happened and I'm grateful they did, especially because I got to talk photography, climbing and cycling.
Cheers to just doing what feels right sometimes. And I'll be seeing you soon, Clyde…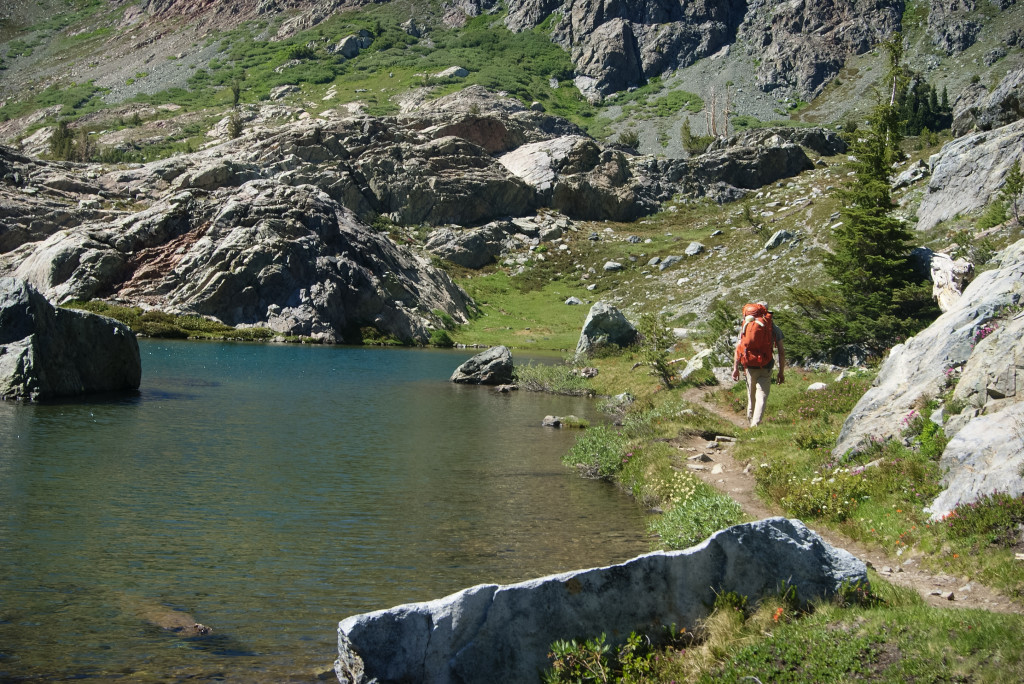 McKenzi Taylor founded Rock Climbing Women in 2013 after moving to a new city as a new climber seeking more climbing partners (and new friends!). Since her first taste of climbing in Spearfish Canyon, SD, McKenzi has been at the rock face seeking and sharing the thrill of climbing. She credits the support of a consistent climbing partner and community as the motivation to continue developing her skill, whether it's trad, sport climbing or bouldering. A full-time business owner and mother, McKenzi's on a mission to get her kids outside and learning to adventure alongside her.