By Erin Murtaugh
Looking to get significant climbing mileage out of mellow 5.5-5.7 sport climbs? Maple Canyon, in the heart of Utah, is a cobblestone rock climbing paradise that allows you to do just that. Following are six climbs only five to ten minutes away from parking and campsites. No worries about getting sandbagged, these mellow ratings are for real.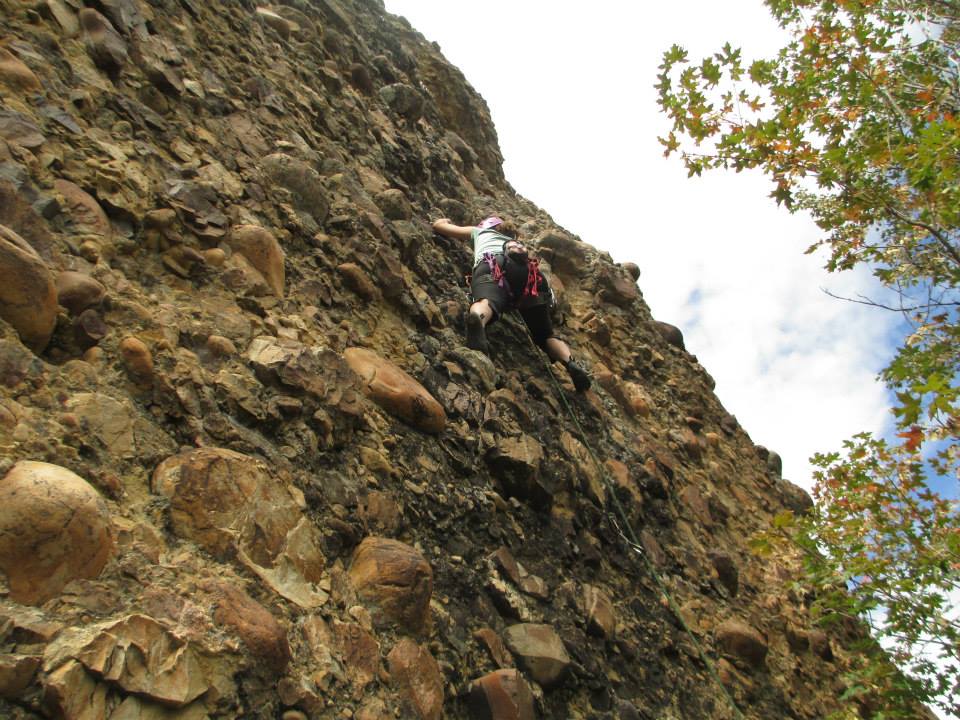 Billy the Kid Crag

Climb: That Be Me
Rating: 5.5
If you're in the mood for a sweet ramp up a rock face, this is it. It's a great route for anyone learning to climb. There are big, comfy hand and foot holds all the way up, better than a ladder.
"Everywhere there are nice holds and feet. You have lots of choices," said Jen Levine, climber since 2010.
Climb: Selsa Vaca
Rating: 5.7
This climb is to the right of That Be Me. It's not just a straight up and down climb. You get to experience a mini traverse and transition onto a section of a wall turned a slightly different direction. It's great for building lead climbing confidence.
"I did this climb when I was still new to leading," said Levine. "I felt a little exposed and the transition felt tricky. Everything is there with some thought."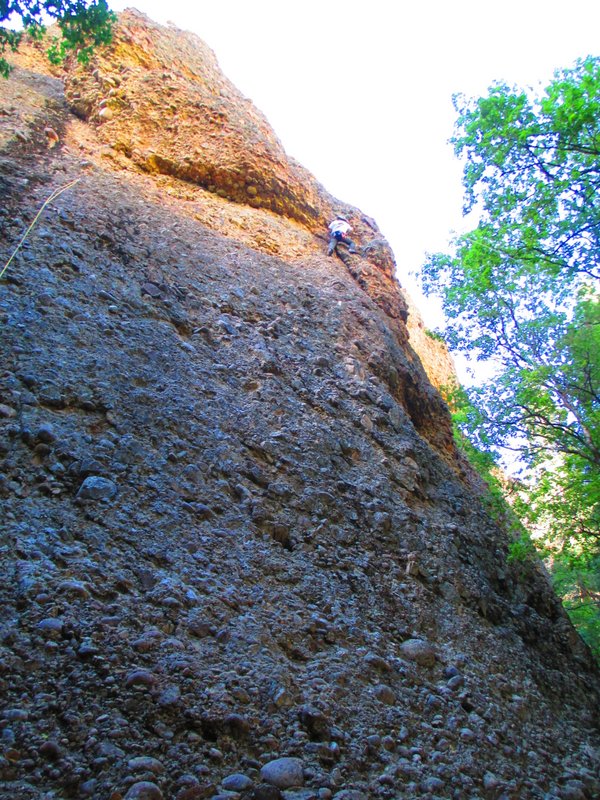 Orangutan Wall
Climb: Don't Feed the Monkey
Rating: 5.6
Find this climb at the farthest right of Orangutan Wall sheltered by Maple Trees. It features side pulls and takes you to a stunning height with views above the trees.
"It's a long ride," said Julie Thrasher, climber since 2004. "There were big foot holds everywhere and nice big hand holds."
"I'm not a very experienced climber, but I felt like I could do it," said Drew Thrasher, a new climber gaining confidence with every bolt he reaches.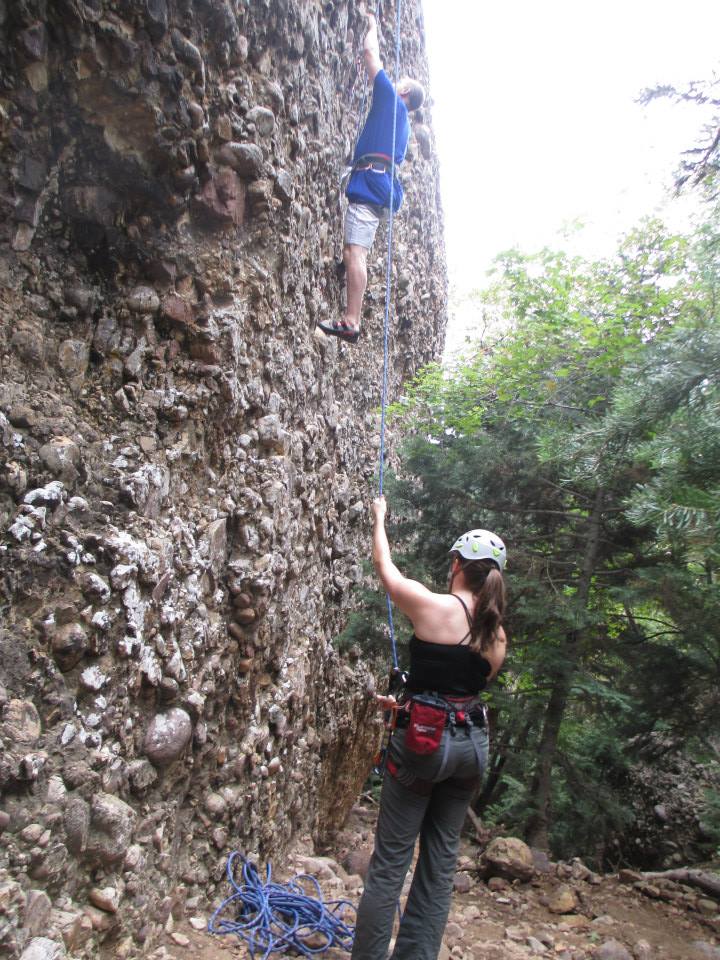 Simpson Rock
Climb: Butter that Bacon
Rating: 5.6
The base of this climb is narrow and awkward, but it's worth the balancing act for the endorphin-releasing ride.
Levine, recovering from shoulder and elbow injuries, said, "For someone who is injured, but likes pumpy overhanging climbs, the routes on Simpson Rock give you your fix."
Climb: Fun with Flanders
Rating: 5.7
There are three roof sections on this climb that are totally doable. They just take thought and confidence. The roofs are actually a treat for a moderate climb.
Levine agreed, "This climb is perfect for the solid 5.7 leader who is ready to try roofs."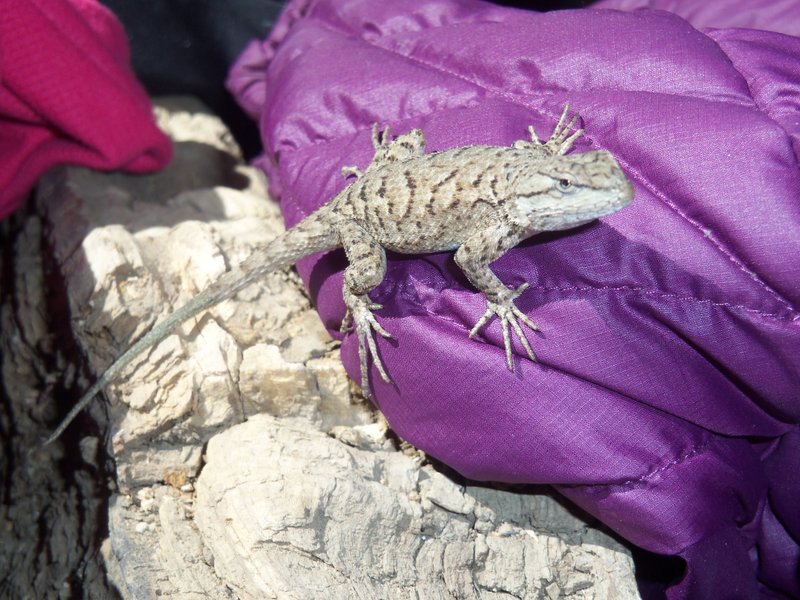 Roadkill Crag
Climb: Listen to Your Dinner
Rating: 5.8
This climb starts in a chimney-like structure. A little more than half way up there is a  transition over a bulge, which requires careful consideration before maneuvering due to some loose rocks.
Once that challenge is conquered, it's a cruise. When you get to the top you will be tempted to go above the anchors to get a nearly 360 degree view of the canyon's fresh green trees and sheltering hillsides.Reference: Maple Canyon Climbing Guidebook By Darren Knezek and Christian Knight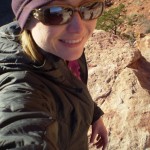 About Erin Murtaugh
I am a teacher in Southern Nevada. I started climbing in 2005. Rock climbing is one of my hobbies. I also enjoy aerialist training and SCUBA diving.

McKenzi Taylor founded Rock Climbing Women in 2013 after moving to a new city as a new climber seeking more climbing partners (and new friends!). Since her first taste of climbing in Spearfish Canyon, SD, McKenzi has been at the rock face seeking and sharing the thrill of climbing. She credits the support of a consistent climbing partner and community as the motivation to continue developing her skill, whether it's trad, sport climbing or bouldering. A full-time business owner and mother, McKenzi's on a mission to get her kids outside and learning to adventure alongside her.