We've all seen those ridiculously strong folks in the gym doing their weighted hang board and campusing workouts and then have looked down at our chalked and already burning hands to wonder how exactly one gets to that level of strength training. 
Deep down we know just by observing the incredible back muscles on these individuals that this is clearly the path to the crushing grip and climbing strength to which we are all aspiring. And we are not wrong. 
In his book, Training for Climbing: The Definitive Guide to Improving Your Performance, Eric Hörst asserts that "the straight-armed, weighted hang is the single most effective isolation exercise a climber can do." For this reason, the hangboard is probably the most used piece of equipment for grip strength exercises. 
If you are just beginning your journey to improve your grip strength, however, you're not going to start with weight quite yet and you'll also want to incorporate some other strength exercises for your fingers, wrists, and forearms that are going to set you up for success on the hangboard! 
In this article, we are going to cover some simple grip strength exercises to train your grip in preparation for becoming hang board masters.
Now that you have a tool box full of supporting exercises, it's time to turn our attention to hang boards.
You can usually find a few hanging around your climbing gym but they are also easy to install at home. Once you've installed your hangboard or tracked one down at your gym, we have a step by step hangboard course tailored by one of our Rock Climbing Women climbing ambassadors. Build your strength and build your stoke!
Subscribe to our awesome newsletter below and get the answers and inspiration you're looking for to go out and crush!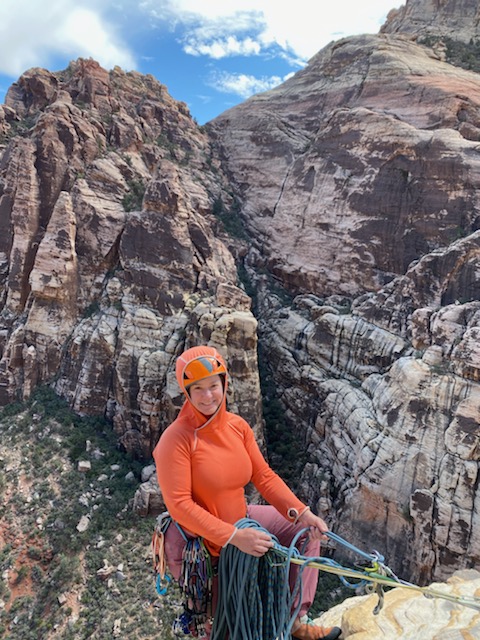 Jenny Nichols got her climbing start in Flagstaff, AZ in 2007. Today she lives in Seattle, WA where she works as a K-12 teacher. While she also dabbles in mountain biking, hiking, and kayaking, her passion is to combine climbing and international travel. To date she has climbed in thirteen different countries. She's currently also learning how to woman a sailboat.