By Aimee Roseborrough
My two favorite pieces of climbing gear by far are the Trango Cinch and Squid (and no, I'm not sponsored by Trango!)  
I've been climbing for over 15 years, so I've had lots of gear experience.  When the Gri-Gri first entered the scene, I tried it, but I felt dissatisfied with it's lead-belaying performance.  I always found it difficult to give slack quick enough for clipping in a safe manner.  The Cinch solves this problem by allowing the belayer to keep a hand on the brake side of the rope while feeding slack without requiring some contrived rope position.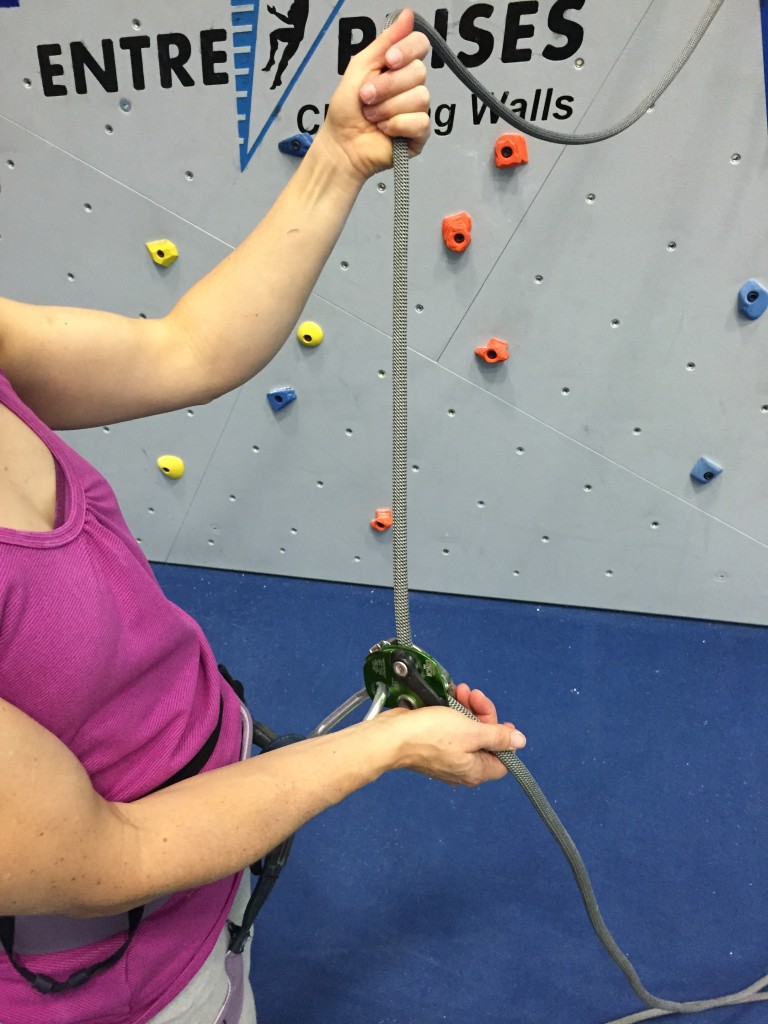 It's even easier than feeding slack with an ATC.  Misuse with the Cinch can be dangerous, so experience is essential.  You must keep your hand on the brake side of the rope when feeding slack. With the Cinch, this is easy to do in a natural hand position.   
I also would never be caught without the Squid.
The Squid is a specialized piece of equipment used for stick-clipping bolts.  Since it's designed specifically for stick-clipping, it far surpasses anything put together from the hardware store.  Not only can you easily put your quickdraw on a bolt, you can also remove the draw from the bolt.  
This can be very useful for cleaning severely overhanging routes, as you can keep the rope clipped into the first bolt and lower all the way to the ground instead of taking a monstrous swing that may run you into trees or even into the ground.
It's also useful to clip the rope into a pre-hung draw.  For these reasons, I find the Squid to be essential to sport climbing.