At 25, Tracy Martin was out of money on a roadtrip in California. She found a job as a waitress in South Lake Tahoe where she also met Ginny, who took her climbing for the first time.
"I was hooked from there," Tracy said 25 years later.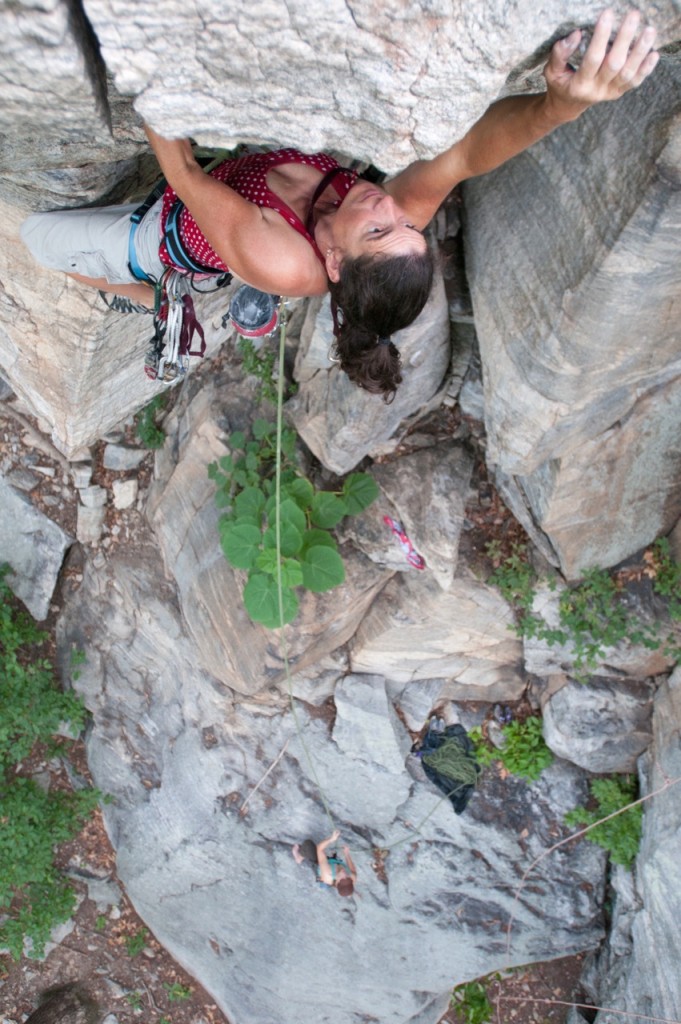 It wasn't her first introduction to rock climbing – that happened in college at the University of North Carolina in Greensboro. There, she'd met a guy who delivered pizzas in the same strip mall where she was a waitress. She watched him climb, but he didn't teach her.
She lives in Las Vegas now and works as a certified rock guide. Rock climbing has taken her all over the country – for work or play. And she's made a long-lasting career out of it.
"My life and work has pretty much revolved around rock climbing," she said.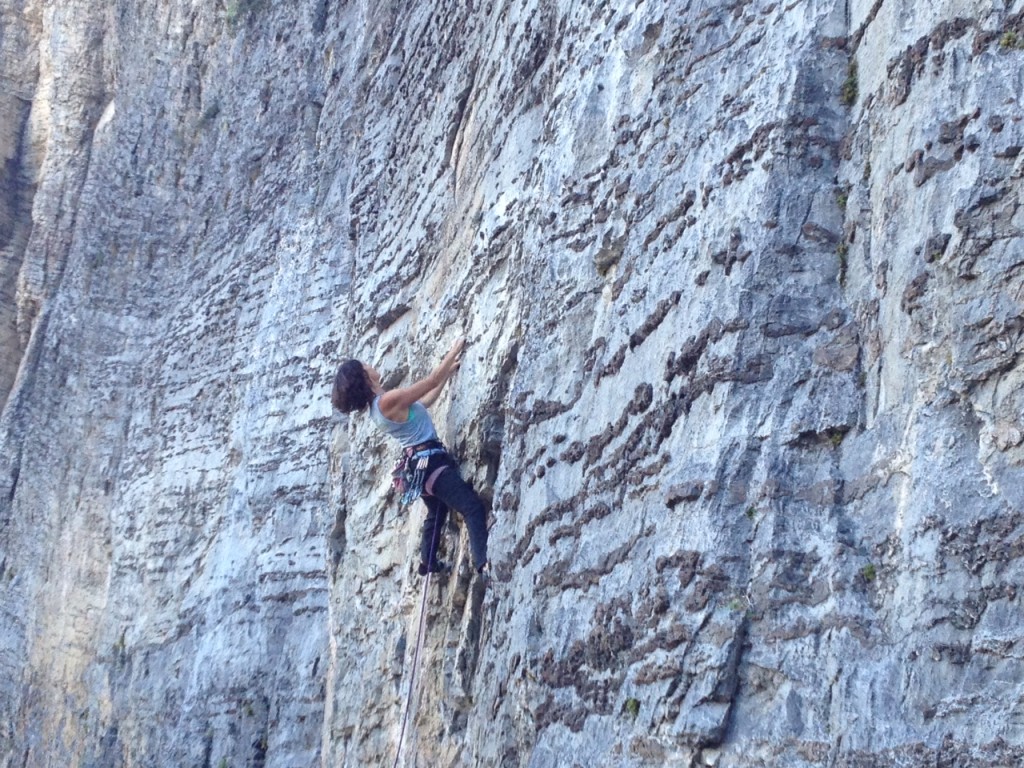 Because she's climbed half her life, Tracy has developed the kind of confidence that pushes her without subjecting her to others' standards. She looks for the routes that people aren't climbing, provide great views, and let her spend time with other people in nature.
"For me, I've never really climbed to high standard anyway. I've always been more interested in adventure climbing. I like the scenery or the challenge of getting there and getting down, the camaraderie – not just the physical number. Part of that is because, physically, I can only climb so hard. My joints won't let me climb so hard any more. I climb 5.12a. That doesn't mean anything to anyone in the world, but it means a lot to me. I'm still climbing at my hardest level. i'm still challenging myself with bold routes … on-sighting routes that still have a scare factor to them. I'd rather climb a little bit less and be mentally as tired as physically. I enjoy that mental challenge, figuring it out as a puzzle."
She said developing a strong mental game is key to setting yourself up to climb for a lifetime. She is a Warrior's Way trainer, which specializes in mental training for climbers. The sport draws on the mental, physical – even spiritual – parts of a person, and they're all important to develop if you want to keep climbing when you're in your 50s (and beyond), she said.
"The mental aspect sustains when the physical side wanes," she said.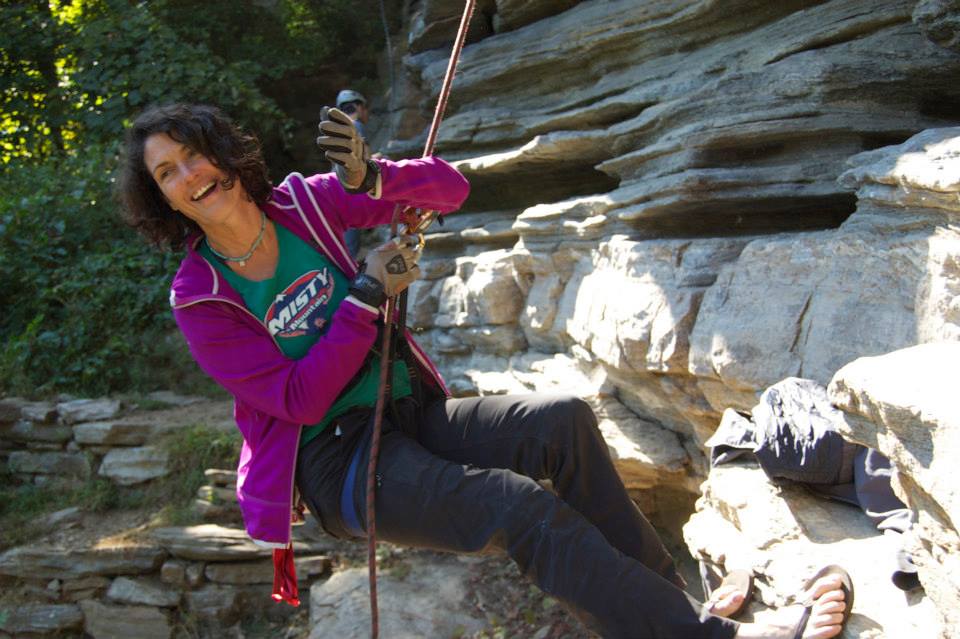 To develop mental strength, Tracy suggests exploring your motivations. Do you climb to satisfy other people or are you internally driven? She said she has learned to value the learning process of climbing, which helps her detach from the success/failure mindset. So what if she didn't get to the top of the route because she learned something along the way.
Learn from everything you do, she said.
"Learn as much as you can. … Everything becomes a learning opportunity. Ask, 'What did i learn from that?'"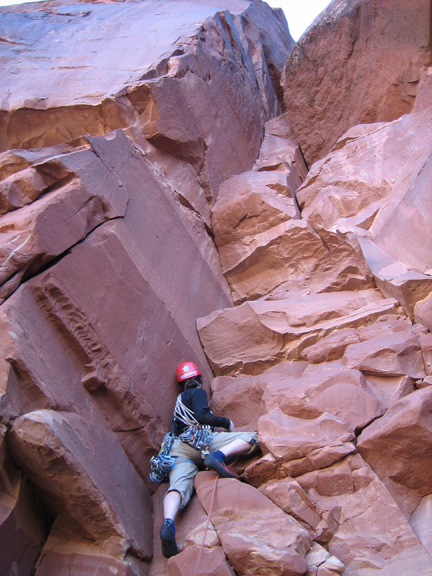 Becoming a rock guide
Tracy  didn't make rock climbing her job until she was in her 40s, living in Asheville, N.C. She was an artist in an artistically saturated area, and she needed a way to make money but wasn't willing to go back to serving food.
She asked herself, "What do I love? I love rock climbing. I love art."
She found a nearby rock climbing guide service – Fox Mountain Guides – and looked up their requirements, which included becoming a single pitch instructor and taking the rock guide course through the American Mountain Guide Association.
"I knew of the AMGA but I hadn't looked into it for a long time. I found the prerequisites and realized I had all that. I just signed up for it," she said. "You had to take a Wilderness First Responder course – the medical training was the hardest part."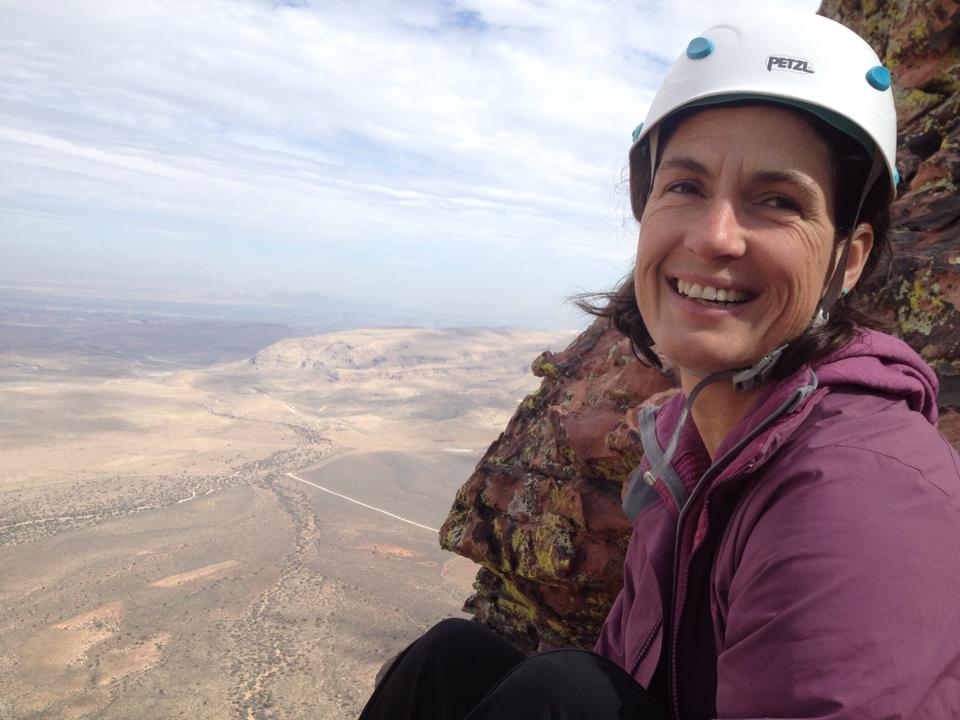 Tracy's jump into guiding was recent – 2009. After getting the certifications she needed, Fox hired her.
"They needed female guides," she said. "it seemed like the right path to go on."
Rock guiding isn't a standardized field, though it's heading in that direction. She said some services don't require certifications but more clients are asking about them.
"Vegas is a unique guiding place. A lot of people have never had certifications and don't really care about them," she said. While she tries not to "flash the badge" when she is looking for guiding opportunities, she thinks certifications help "raise the standards of guiding in America and bring in some standardization."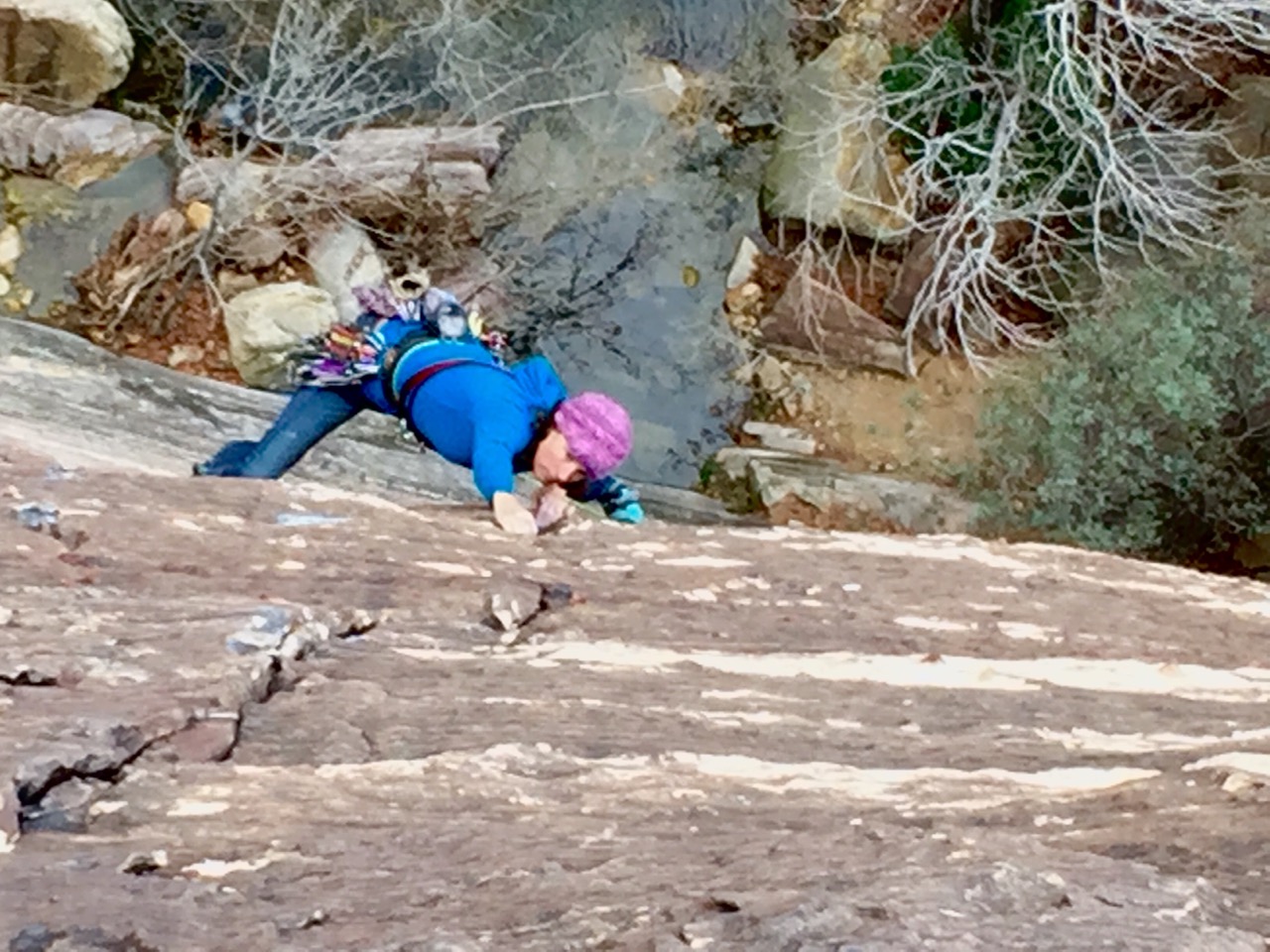 Companies are looking for women, she said, because female climbers are asking for them specifically. Guide services have one or two at the most, she said.
A couple years after getting her single pitch instructor certification, Tracy took the rock guide exam, which required that she have experience leading grade III multipitch climbs. Grade III refers to routes with two to four pitches that take half a day to complete.
While guiding in the New River Gorge with a different company a few years later, Tracy approached a friend about training for the advanced rock guide certification. She was bored leading single-pitch climbs in NRG and training for the new certification required she spend some time in an area with bigger routes.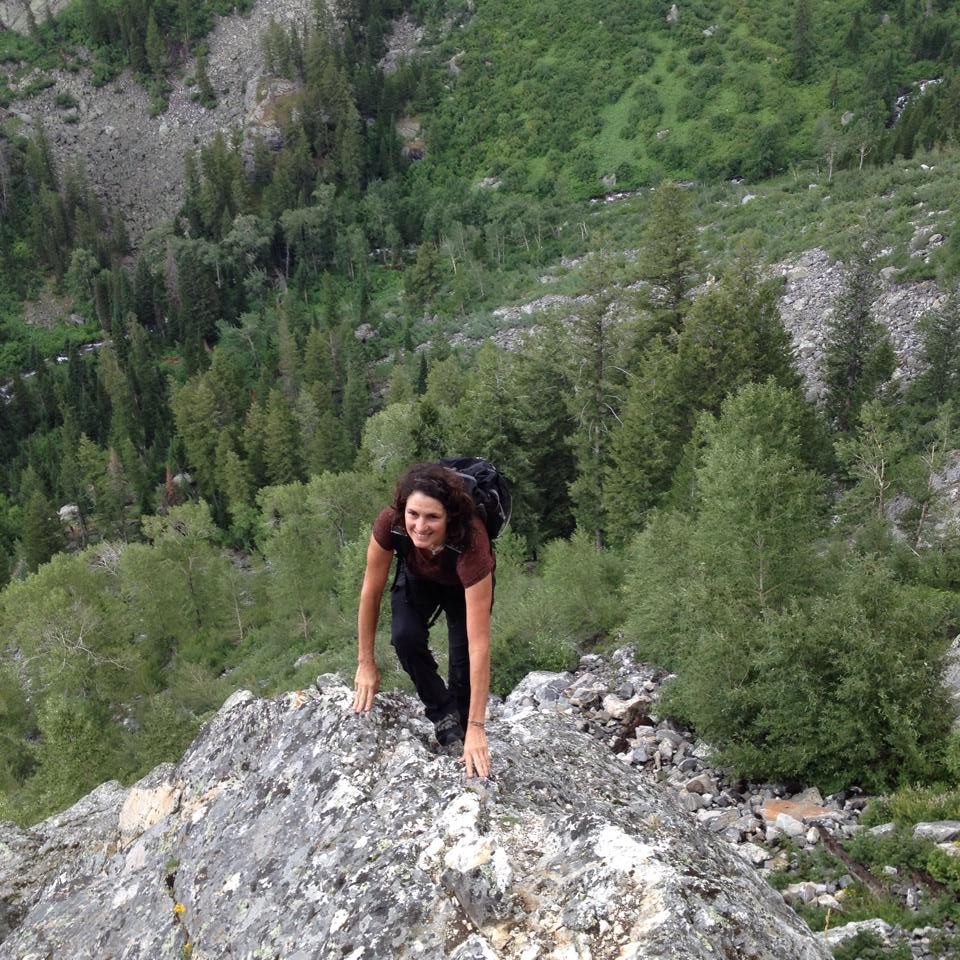 The friend, Elaina, owns New River Mountain Guides and co-owns Chicks Climbing and Skiing. The two headed West to train.
"We stayed all winter because we didn't have any jobs back home," Tracy said. "Now I'm here permanently. She comes and goes."
Guiding takes up a lot of her time now, and she's having the most fun she's had since she started climbing, she said.
"I want people to know they can do whatever they want. I was 44 when I decided to be a guide. I didn't want to sit in an office. I'm more fit now than I've ever been," Tracy said. "It's not about money for me. I make enough money to live and I have a great life."
Updated 9-15-2015: A previous version of this story misspelled Elaina's name. Sorry! We also updated to clarify Elaina's second business.